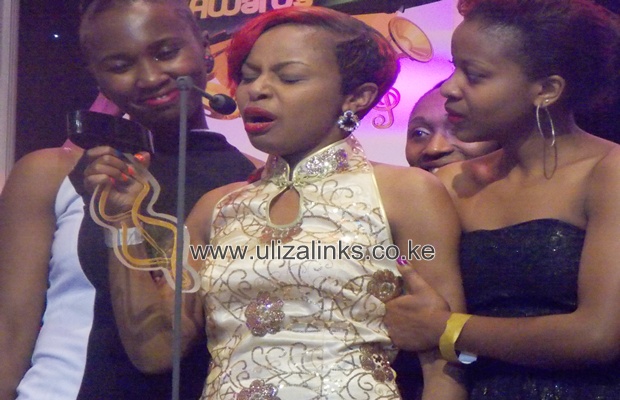 Size 8 reborn went emotional during the 2014 Groove Awards hosted by Mo Sound Ltd on 1st June after "Mateke" won the video of the year award. Size 8 got overwhelmed by emotions as she gave praises to GOD for helping her to be awarded with her 1st accolade at Groove Awards.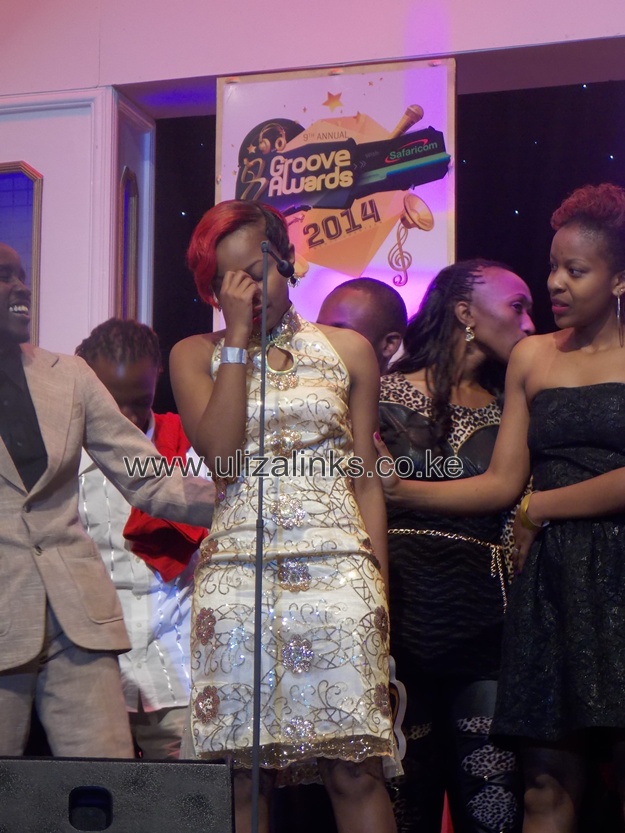 Size 8 made her debut in the gospel ministry with her song titled "Mateke" in April 2013 which got many by surprise. The impact of the song went viral as anyone who could have passed through the streets of Nairobi would have heard kids singing "Mateke" "Mateke" "Mateke". Now one year later after in the gospel ministry Size 8 was awarded with with the video of the year for Mateke at Groove awards.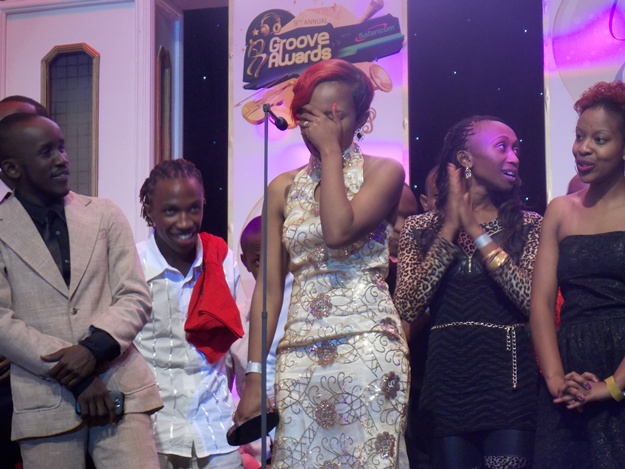 After being awarded Size 8 immeadiately praised GOD for awarding her with the award and for the journey she has gone through the past one year in salvation.