With all the issues the country has gone through in matters soccer, the savior as he sees himself, Gor Semelang'o states that he will help the national team reach the World Cup.
The Harambee stars have only reached the world cup once, through a tour that was sponsored by the president, and Gor Semelang'o feels that he is the guy that will actually make them play at the world cup and not just watch.
The Harambee Stars have never qualified for the world cup before but have had numerous attempts to qualify only to lose at the 2nd round when put in the same group with giants of soccer in Africa. Their failure has always been directed back to the management who have been accused of not putting the right channels to help the team qualify for the world cup.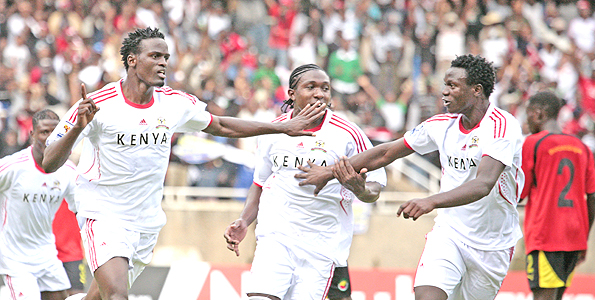 Speaking after the CHAN qualifier match between Kenya and Ethiopia,  Gor lamented that it was a pity that Kenya kept fumbling against their rivals, considering that the country has a superior economic might and pool of sporting talent in comparison to our regional rivals,  The standard reports.
"I believe the national football team should be featuring at both CHAN and Africa Nations Cup tournaments," said Gor.
Gor further challenged the incumbent to show what he (Nyamweya) has done for the national team.
"Whereas Nyamweya took Stars to watch the Fifa World Cup, I will ensure that Kenya plays at the World Cup instead of just flying in to spectate," Gor promised.