On April 24th 2010, the wedding bells rung and Gloria Muliro at that time clad her elegant wedding dress and marched majestically at the PCEA guest house to say I DO to her one true love Pastor Omba.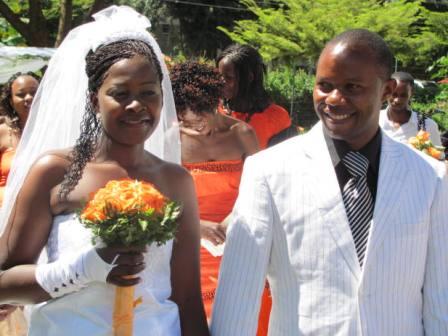 The unique wedding between the Kenyan girl and the Congolese national was an ensemble of pomp, diverse cultures, music and dance. In what was one of the rarest thing, the bride-Gloria also launched her newest album and also sang one of the favorite songs "Ombi Langu" for her guests.
According to CCP Bishop Thomas Imende of New Hope Church, Makadara officiated the wedding assisted by his wife Reverend Rebecca Imende who preached at the ceremony. Rev. Rebecca spoke from the Bible in Genesis 2:8-17 and likened marriage to the garden that God had planted in Eden. Just as man had been instructed to take care of the garden, she urged the newly weds to take time and "dig out each others treasures," a process that required labor, patience and time.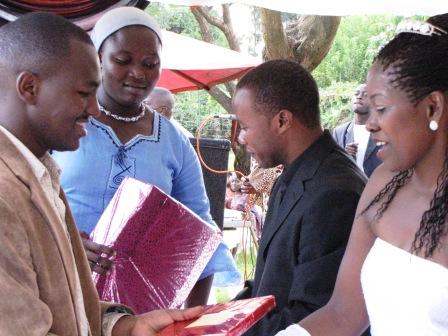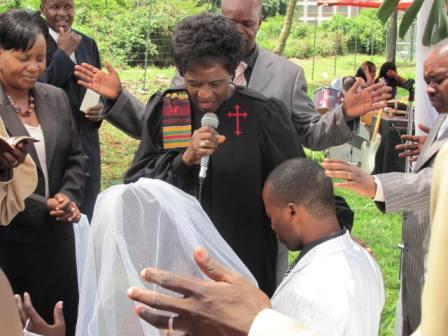 "Take care of your marriage and you will enjoy the fruits," she said. The process also required the couple to utilize the tool of understanding which was necessary for the establishment of a home coupled with a good foundation and faith in God. Thereafter, the guests were treated to mouth watering dishes and entertained by various artists.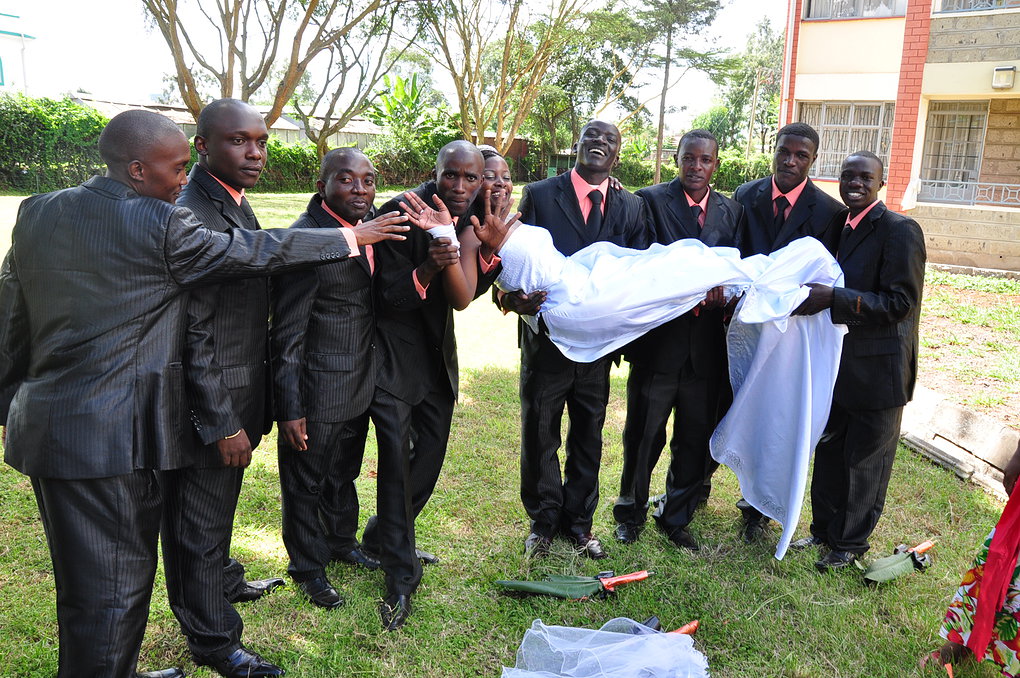 Now the couple is set to walk again down the aisle and say the magic 3 words "Yes I Do" at the Hilton Hotel in one of weddings that will be  celebrated  in the gospel ministry.