A memorial concert in honor of the slain Garissa university College Students was held Tuesday evening at Uhuru Park's Freedom Corner in Nairobi.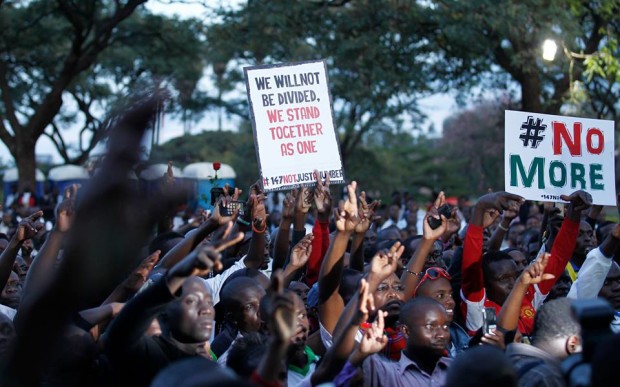 Hundreds of youth showed up to join the bereaved families in mourning the loss of their friends, families and loved ones.
In attendance to help cheer and brighten up the somber mood that engulfed the crowd were Kenyan music artistes, poets, dancers and survivors of the terrorist attack which took place a fortnight ago.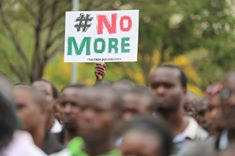 Gospel singer Kambua performed Tutaonana Tena while legendary songbird Achieng Abura sang Maisha.
Kenya Dance Academy was also in attendance to pay tribute through a specially choreographed dance while poets like Mufasa and Mwende poured their hearts out in mournful pieces.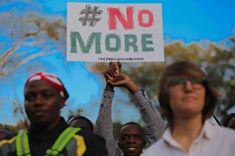 Tear Drop and Jicho Pevu, through their clever word play, engaged the crowd in chants of revolution for a better country and condemning corruption and bad governance.
Candles were lit, flowers and wreaths laid at the victims crosses planted at the Freedom Corner while masks painted with the colors of the Kenyan flag were also on display bearing the victims' names.