Captain of Fiji 7s Kolinisau shared an inspirational speech when his team was crowned the overall winners of world series title in London after beating South Africa on Sunday Morning. Kolinisau who is seen as religious in his lifestyle never forgot to give praises to GOD after the win that helped the team move a step higher in the HSBC ranking.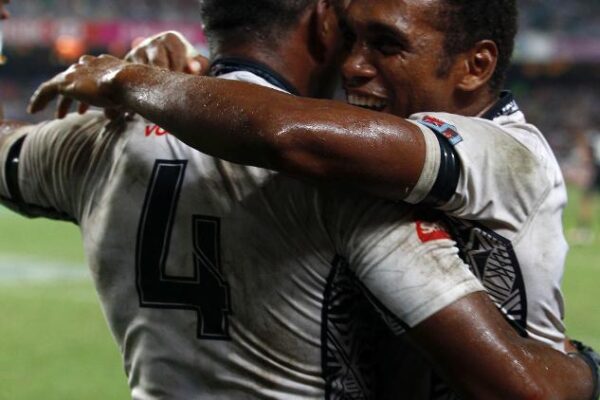 Fiji will be crowned winners of the 2014-15 HSBC Sevens World Series later on Sunday, having bettered their biggest rivals South Africa 19-7 in their quarter-final at the London event.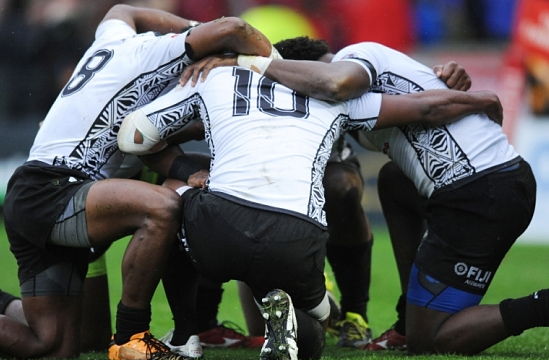 The Blitzbokke, leaders from round two to seven in the nine-stop circuit, slipped up on Saturday, losing to USA 20-12, meaning that they faced the Pacific Islanders in the last-eight fixture which was effectively a title decider.
Kolinasau who was seen crying before the match stated that it was all about GOD and the support from the fans that helped them win.
"First of all, I want to give thanks to the Lord for victory today."
"We know that the South African guys are a very tough team, but throughout the season we told ourselves to have faith in God and faith in each other and our faith in the rules of the team, which have been strong. And we have to have a laugh.
"We are really thankful that we have finished the series, it has been a tough journey all along. But all thanks to God. Thank you [to the people of Fiji] for supporting the team. Everyone we should praise and everyone we should thank."
The last time Fiji finished top of the pile was in 2006, when Waisale Serevi – the 'king' of sevens – was coach. With the sport to make its bow at the Rio Olympics in 15 months time the prospect of the country's first-ever medal – and on this form, gold – looks ever more real.