NTV host Faith Muturi and her sister Hope Milenye are celebrating Kenyan fathers for being heroes in the life's of their loved ones.
The two sisters did a song together called Mashujaa that was inspired by their father and is dedicated to all other responsible dads in the country and the world at large as we mark Fathers day this weekend.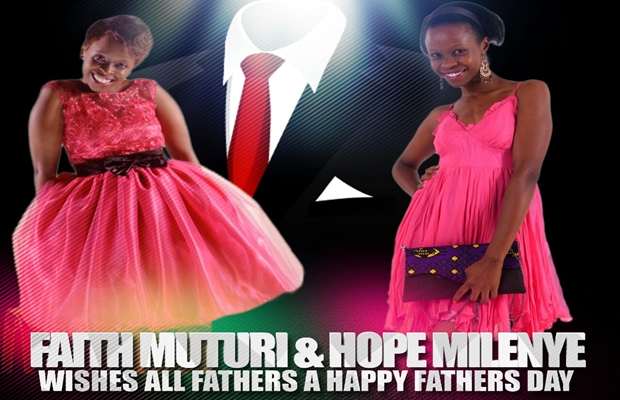 "My sister and I did a song #MASHUJAA last year to celebrate all responsible dads .It was inspired by our dad who has been more than amazing. in many ways as we grew up As we celebrate #FATHERSDAY lets share the song with all our fathers and fathers to be as we celebrate them.Saluting them for being Shujaa '" Faith Muturi stated.
WATCH THE VIDEO BELOW :