Having Faith is one thing but faith with actions is more better. Deputy President William Ruto being a christian proved that Faith has to go with actions by adopting a cute baby girl named Nadia as one of his own family.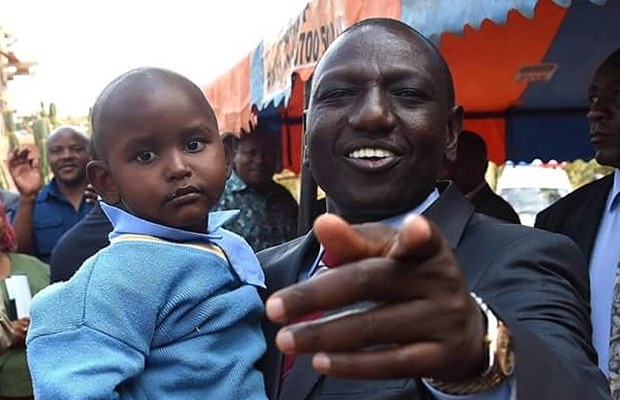 The DP who stated that his heart was inspired by the book of Mathew 25:40 decided to make a change in the girls life who was once abandoned and has been residing at Ippolita Childrens home in Machakos county.
"The story of Nadia who was found buried her body partly decomposing & abandoned as a new born ,and has been under the care of Sisters at Madre Ippolata Children's Home touched my heart. I've named her Cherono after my mother and made her part of my family," Deputy President William Ruto shared.
Having been invited as a guest of honor the DP did the noteworthy thing by holding the girl and adopting her.
"We should not compromise the interests of our children who are our future because of our personal interests.
Inspired by Matthew 25:40, that whatever you do for the least of my brothers you do unto me. Pleased to join well wishers in launching Madre Ippolita Children's Home Sustainability Fund in Masinga, Machakos County," The DP added.