Gospel DJ, Tv Host
DJ Soxxy

is celebrating another year in marriage after he said

"I Do"

3 years ago to his loving girlfriend Anne Waichigo on June 18th 2011.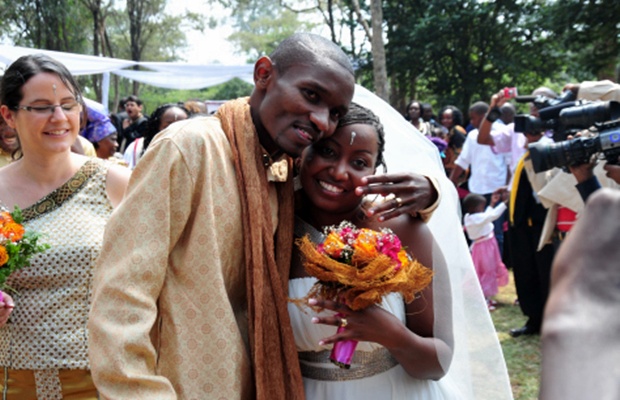 "Feels like just the other day. 3 years and counting with the wife of my youth and love of my life." Those were the words of Jackson Kamau/DJ Soxxy on Wednesday June 18th 2014 who walked down the aisle with his friend then 3 years ago Anne to make her his loving wife at the Nairobi National Park.
The wedding which was Indian themed was held at an exotic venue in the middle of the park with Soxxy and his men cladding in an Indian wear and so was the best maid, Deborah Ross who is married to DJ Moz who acted as the best man. 
Truly that was a great moment where two friends said "I Do" and now they celebrate 3 years in marriage.  See photos