A few months ago we wrote an article of Dj Krowbar mentoring her first born daughter "Toria" on the tricks of becoming a great dj. Now months later we thank GOD Dj Soxxy was blessed with a beautiful baby girl "Nimmo" and he also has joined Krowbar in mentoring her daugther.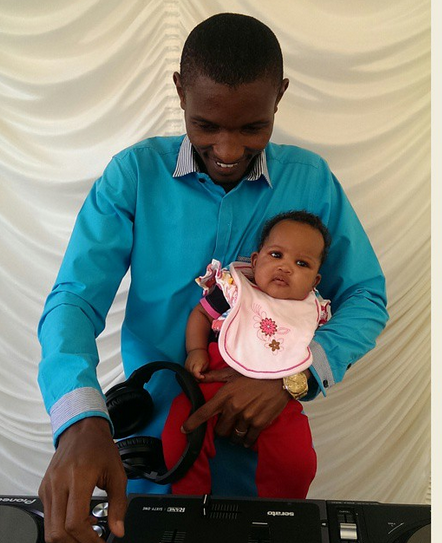 Dj Soxxy who is one of the most respected gospel dj, Tv presenter and emcee has already named her lovely daughter Eliana Wairimu as "Dj Nimmo". The skilled dj took time to teach her daughter on the latest tricks used on the decks by dj's and she certainly seemed to enjoy the moment.
Only two months old dj Nimmo  officially becomes the youngest dj in Kenya.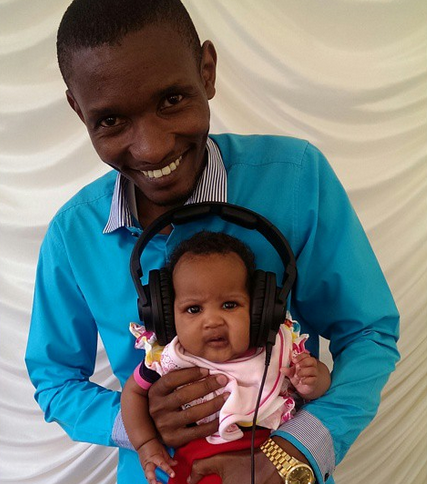 She now joins the big dj family comprising of well know dj's in Kenya this including amongst others Dj Mo, Dj Sadic, Dj Moz , Dj Celeb , Dj Toria, Dj Sanch, Dj Krowbar, Ken tha dj, Dj Soxxy and Dj Ruff.
We wish Dj Nimmo all the best in her newly found career.