Deitrick Haddon, the minister and gospel singer who appeared on the Oxygen docu-series "Preachers of L.A.," is defending women preaching in the pulpit after the debate was sparked on the Oxygen mini-series "Preachers of Detroit."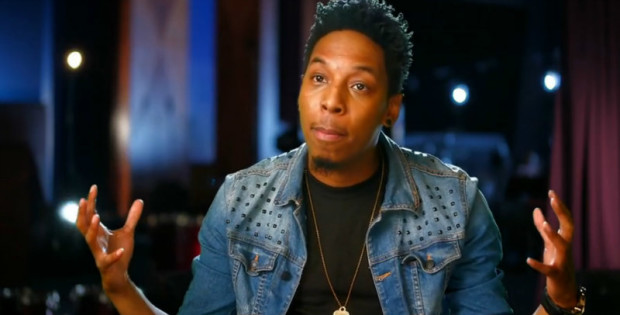 Although Haddon does not have a starring role on the spinoff to his own Oxygen docu-series, he seemed to join the debate between some preachers regarding women's roles in the church. Bishop Corletta Vaughn is the Senior Pastor of The Holy Ghost Cathedral and Chief Apostle to Go Tell It Evangelistic Ministry Worldwide, but some may question her defying patriarchal church traditions to become a female preacher.
After Pastor Don William Shelby Jr. of Burning Bush International Ministries Church of God in Christ appeared on Oxygen docu-series to speak against women having a prominent leadership role in the church, Haddon had something to say about it.
"I say men and women are equal when it comes to spiritual authority in ministry! My mother has been preaching, prophesying and working hard along side my father in the church all my life," Haddon said on Instagram. "My mother never got it twisted. When she went home she was a mother, a wife and never tried to be the man of the house or took her spiritual position into our home."
Haddon went on to further insert his opinion on the matter by saying, "I say yes to a female pastor, bishop or whatever office God calls her to if she can respect her husband as the pastor of her home.What do you think?? #PreachersofDetroit."
(c) CP