Member of parliament for Makueni , Daniel Maanzo, has decided to forgive the suspected robbers who robbed him and his wife during at his residence in 2014.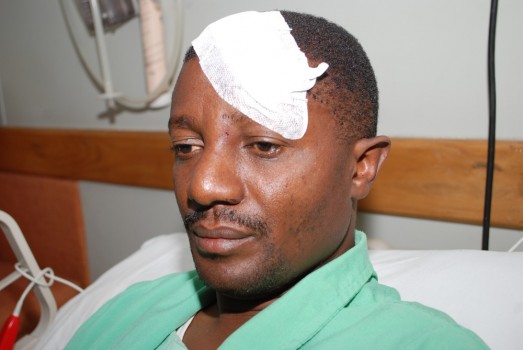 The Honourable MP has dropped charges that he raised against the suspected robbers Samuel Otieno , Alias Tabu ley which were still pending at the Milimani Law courts.
"He spared my life and I want to extend the same kindness to him. I heard him tell the rest of his accomplices not to kill me even after one of them said I should be finished, and in the spirit of forgiveness, my family and I have chosen to drop the pursuit of this case," Daniel said in the court.
"I have forgiven you, go and do something better with your life, but if you get involved in robbery again, please do spare lives as you spared mine," the MP told the suspect in court before he crossed the floor of the courtroom to shake hands with his assailant.
The armed robber invaded his home  in February 19th 2014 at about 3.30 am while him and his family were asleep.