Dani Alves answered fans' attempts to taunt him during Barcelona's 3-2 victory over Villarreal… by enjoying a mid-match snack at the Estadio El Madrigal.
In scenes that thankfully haven't been seen in this country since the turn of the century, a banana was thrown on to the pitch while the Brazilian defender prepared to take a corner.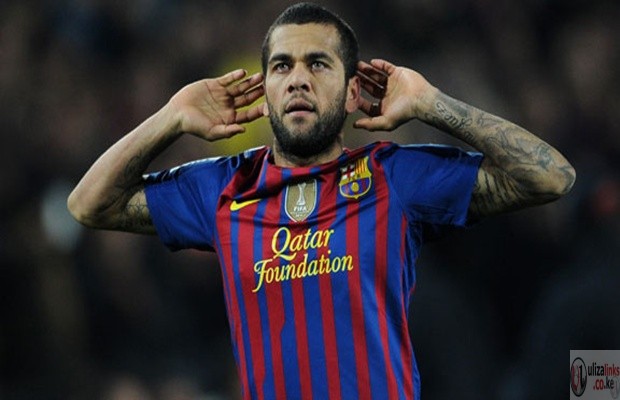 But, instead of letting the the incident get to him, Alves calmly picked up the offending fruit, unpeeled it and took a hasty mouthful before carrying on with the game – bananas after all contain high levels of potassium that give athletes energy.
See photos :