One of the most difficult things to deal with in life is the death of a loved one. Even for the Christian, death is a part of life. Unlike they that do not believe, the Christian has a blessed hope – that is the return of the Savior Jesus to catch up His Church and bring them to eternal life with Him and God the Father in Heaven.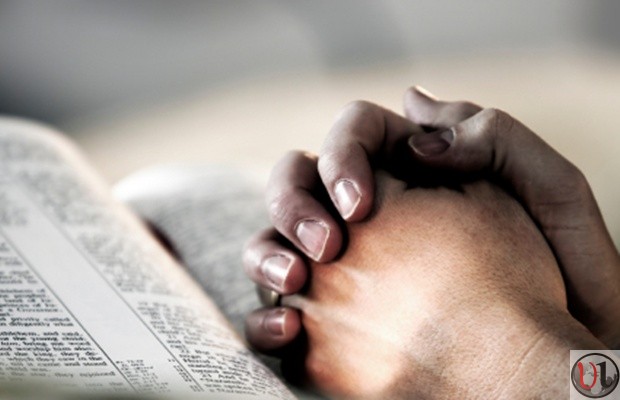 John 14:1-4 "Let not your hearts be troubled. Believe in God; believe also in me. In my Father's house are many rooms. If it were not so, would I have told you that I go to prepare a place for you? And if I go and prepare a place for you, I will come again and will take you to myself, that where I am you may be also. And you know the way to where I am going."
Romans 8:16-17 The Spirit himself bears witness with our spirit that we are children of God, and if children, then heirs—heirs of God and fellow heirs with Christ, provided we suffer with him in order that we may also be glorified with him.
2 Corinthians 5:6-8 So we are always of good courage. We know that while we are at home in the body we are away from the Lord, for we walk by faith, not by sight. Yes, we are of good courage, and we would rather be away from the body and at home with the Lord.
1 Thessalonians 4:16-18 For the Lord himself will descend from heaven with a cry of command, with the voice of an archangel, and with the sound of the trumpet of God. And the dead in Christ will rise first. Then we who are alive, who are left, will be caught up together with them in the clouds to meet the Lord in the air, and so we will always be with the Lord. Therefore encourage one another with these words.
1 Thessalonians 5:9-11 For God has not destined us for wrath, but to obtain salvation through our Lord Jesus Christ,  who died for us so that whether we are awake or asleep we might live with him. Therefore encourage one another and build one another up, just as you are doing.
2 Samuel 12:23 But now he is dead. Why should I fast? Can I bring him back again? I shall go to him, but he will not return to me." (King David speaking of his infant son who died)
John 11:23-26 Jesus said to her, "Your brother will rise again." Martha said to him, "I know that he will rise again in the resurrection on the last day." Jesus said to her, "I am the resurrection and the life. Whoever believes in me, though he die, yet shall he live, and everyone who lives and believes in me shall never die. Do you believe this?"
1 Corinthians 15:54-57 When the perishable puts on the imperishable, and the mortal puts on immortality, then shall come to pass the saying that is written: "Death is swallowed up in victory." "O death, where is your victory? O death, where is your sting?" The sting of death is sin, and the power of sin is the law. But thanks be to God, who gives us the victory through our Lord Jesus Christ.
Philippians 3:20-21 But our citizenship is in heaven, and from it we await a Savior, the Lord Jesus Christ, who will transform our lowly body to be like his glorious body, by the power that enables him even to subject all things to himself.
In His Time, He Will Do
1 Corinthians 15:20-23 But in fact Christ has been raised from the dead, the firstfruits of those who have fallen asleep. For as by a man came death, by a man has come also the resurrection of the dead. For as in Adam all die, so also in Christ shall all be made alive. But each in his own order: Christ the firstfruits, then at his coming those who belong to Christ.
Philippians 1:23-24 I am hard pressed between the two. My desire is to depart and be with Christ, for that is far better. But to remain in the flesh is more necessary on your account.
Therefore don't worry but keep going.