This was one of those video's we did to promote actors and actresses in the industry. It was an imitation of  two guys talking in "Ghetto" about the Miguna Miguna Saga of  "Come Baby Come" with the Right Honourable Prime Minister Raila Odinga.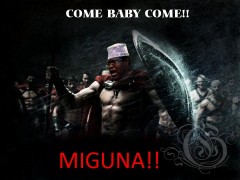 Its a funny one we must say if you watch it and if you wish to have the actors audition or promote them contact us on our mail info@ulizalinks.co.ke 
Watch the video below cast's are Wyclife Chore(Carlos) and Nabe.