Femi Aribisala
 is the fellowship coordinator of Healing Wings a pentecostal Christian fellowship that gathers every week to praise GOD. He has shared his thoughts on why he will not take Coke and Fanta again for the rest of his life.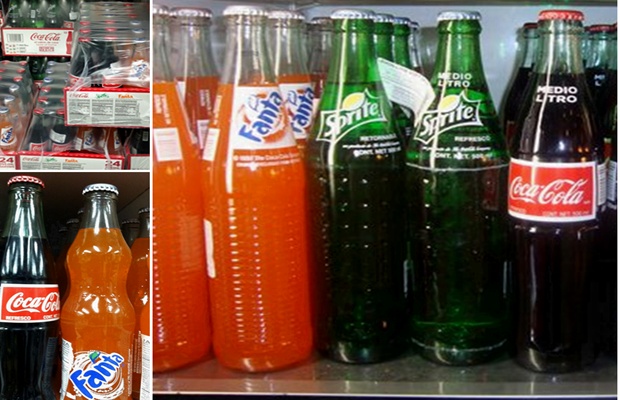 Of what consequence is living water when what you want is Coca-Cola?"
At the Feast of Tabernacles, Jesus stood and cried out, saying: "If anyone thirsts, let him come to me and drink. He who believes in me, as the scripture has said, out of his heart will flow rivers of living water." (John 7:37-39). However, no one seemed to be interested in what Jesus was offering. No one asked him for a drink of this so-called living water.
Unwanted water
"Clarus, which water was he talking about?" "He said living water." "What kind of water is that?" "Frankly, Gringory, I don't know." "Is it as good as Coca-cola?" "Actually, I think he was talking about spiritual water." "What do you do with spiritual water? Can you serve it to your friends at a party?" "I doubt it." "I don't think Jerusalem is ready for that kind of water. Of what consequence is living water when what you want is Coca-Cola?"
God says: "My people have committed two evils: they have forsaken me, the fountain of living waters, and hewn themselves cisterns- broken cisterns that can hold no water." (Jeremiah 2:13).
According to Jesus, there are two types of water: natural water and living water.
Of the two, the prescribed choice is living water. Jesus says: "Everyone who drinks of (natural) water shall thirst again; but whoever drinks of the water that I shall give him shall never thirst; but the water that I shall give him shall become in him a well of water springing up to eternal life." (John 4:14). What precisely is Jesus' living water? It is the Holy Spirit.
One day, the Lord said to me: "Femi, I want you to stop drinking Coke and Fanta!"  I have never fought the Lord with as much ferocity as I did on that one.  Coke and Fanta were my favourite drinks in the world.  They were non-alcoholic, non-intoxicating and relatively cheap.  Why then should I have to give them up?
"Show me," I insisted, "show me in the bible where it says a man should not drink Coke.  How is it a sin to drink Coke?  Why are you so determined to take everything away from me?"  "What if I told you to give it up for me?" asked the Lord.  "But why would you even ask such a thing of me?  I thought you were my friend," I pleaded.  "I also thought you were my friend," the Lord replied.  "Okay, I will reduce the number of bottles I drink in a day."  "No, I want you to give them up completely."
Jesus says: "My Father loves me, because I lay down my life." 
(John 

10:17

).
  I am ashamed to admit it took me no less than two years to lay down this aspect of my miserable life.
One day, the Lord told me to go and pray for a boy who was paraplegic.  When I got there, the mother asked me if I would like to have a drink.  I asked for Fanta Chapman and when I took a sip of it, the drink bit me on the lip. 
(Proverbs 

23:32

).
  I know that might sound strange to you, but there is no other way of describing what happened.  I knew immediately that the Holy Spirit was behind this.
I have not taken any Coke and Fanta in the last sixteen years, and I will never take Coke and Fanta again as long as I live.