A marriage proposal is an event where one person in a relationship asks for the other's hand in marriage. If accepted, it marks the initiation of engagement. It often has a ritual quality, sometimes involving the presentation of an engagement ring and the formal asking of a question such as, "Will you marry me?"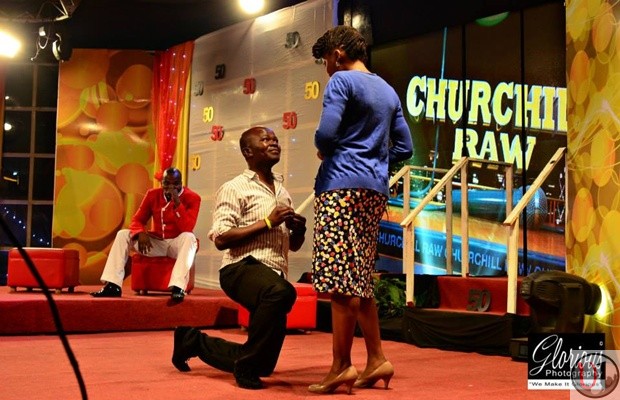 "In a daze still after he proposed last night……there are no words befitting the feeling. Thank you Nick nakupenda, one of the few good men." These were the words that Christine Ndela shared on Friday Morning after her then Boy Friend proposed to her live on Churchill Raw.
Fiance by the name of Nick Ladu has now taken dowry to his fiancee's place to start the official arrangements of the wedding.
See photos.