In every human life there often that part where we believe in a super natural being which is God. Caroline Mutoku a renown Radio host who has gone along way in motivating many Kenyans through here show reveals how much she values God in her life by taking her adorable daughter for baptism.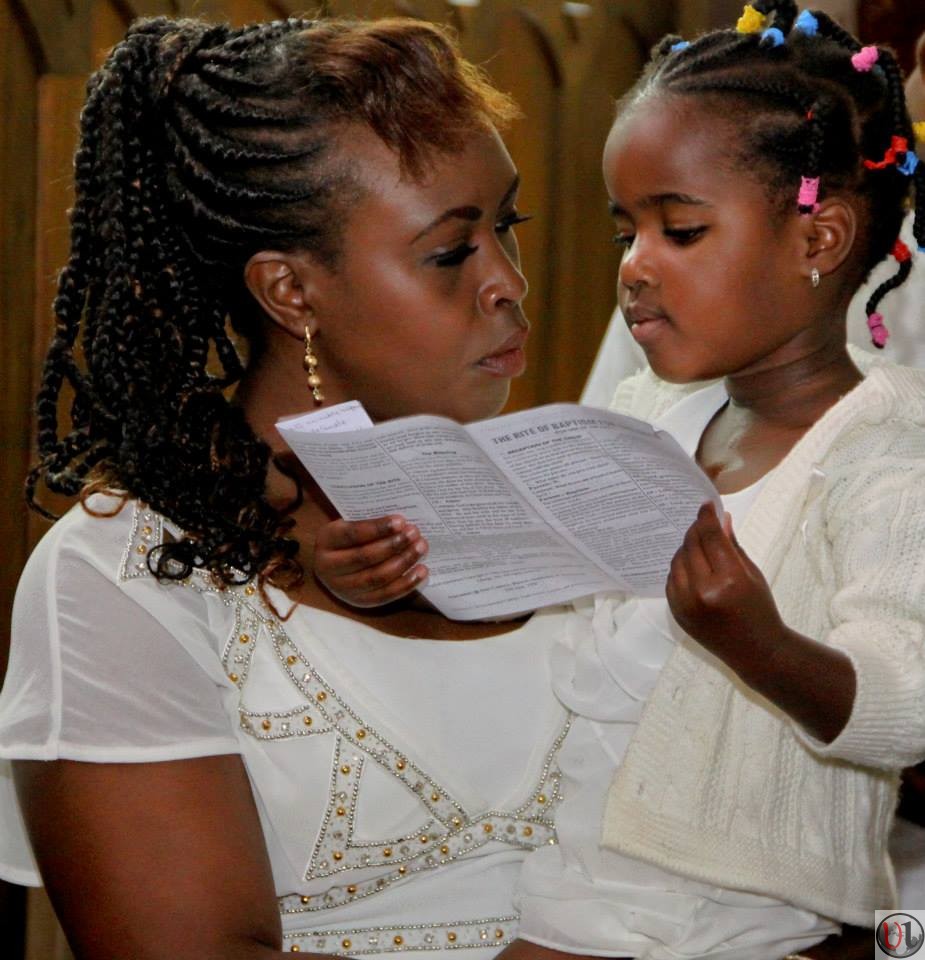 Caroline's beautiful daughter who turned 3 years a few months back was baptized at st Austin Catholic Church in Nairobi a day that happened to also be her mum's birthday. The charming daughter Nduku adopted a new name Theodora derived from the Greek words theos, meaning "god" and doron, meaning "gift.
Check out photos of Nduku's baptism.