Now the 1st time I saw this story I was like where did this story come from? Later on I logged onto my Instagram and there I saw a picture of ringtone and Carol Radull. It was just a friendly office photo nothing more.
Then again when I read the caption it read. "Carol Radull was snatched from me and that's why I will not get married again." This was a joke by Ringtone and one Carol Radull didn't want to be taken for that long marathon that Ringtone had started jogging for or should I say 'joking for'.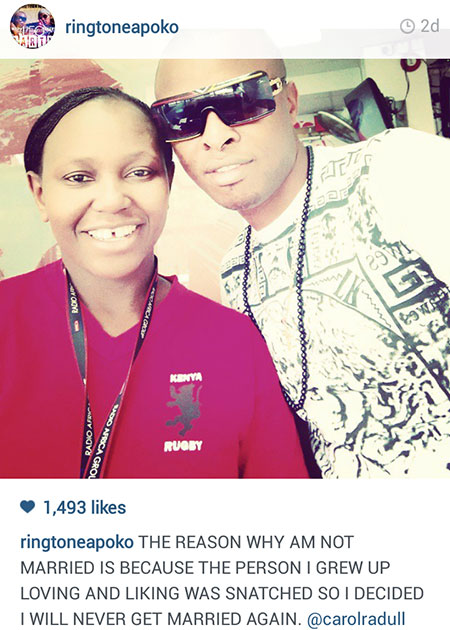 Ringtone as an artiste had gone far this time to pull a joke for one of the most talented sports anchors in Kenya who is married. A lady who has been a silent fan of uliza links behind the scenes.
This was a joke gone bad and Carol Radull was not having anything with it.
She said :
"Where did this come from.  I find it inappropriate to post this"
Ringtone later apologized for the post.