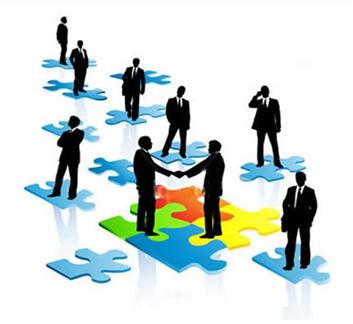 If you are in business and you think that networking is overrated then I beg you to think again.  Granted there are some networking experiences that leave a lot to be desired, but that doesn't mean that you ditch the activity altogether.
I am sure you have heard people say, "people do business with people they know" or that "most of my new business has been through word of mouth".  Well, studies show that 97% of new business comes from referrals or what is commonly known as word of mouth.  And what better way to generate a steady stream of word of mouth than through effective networking strategies?
Well to enjoy the fruit of networking  you need to engage in the 'work' of networking or the appropriate activities that will deliver the results you desire – more word of mouth!  I have observed 4 critical stages of networking and I will share one every week over the next weeks.
1.  Stage 1 – Pre-Event – Before you go to the event, you need to pay attention to a number of things – what's your motivation or purpose for attending the event, who will be at the event and what is the best dress code.  Many people attend events based on the cost of the event or on the key note speaker.  Of course, its a good idea to listen to a speaker you believe in and trust.  But what if you have heard that speaker before? Is that reason enough not to attend the event? Remember the purpose of networking is to cultivate relationships for mutual exchange. So your purpose for networking should be the key factor in determining which event you should attend.
If you are looking for business owners ask the event planner who is the target audience.
Dress appropriately because people address you the way you are dressed.  Please do not tell me "do not judge a book by its cover" because you are not a book.  You are a living breathing human being who can think, and make appropriate dress code choices.  Finally, you have heard it said, cheap is expensive.  Going to an even simply because it is "pocket friendly" may not mean that it will be "business friendly". Let the purpose of your networking determine the event you invest your time and treasure in.
Next week I will share the next stage. Share your thoughts and questions.