The younger brother of Yaya and
Kolo Toure

has died, the Ivory Coast Football Association has confirmed.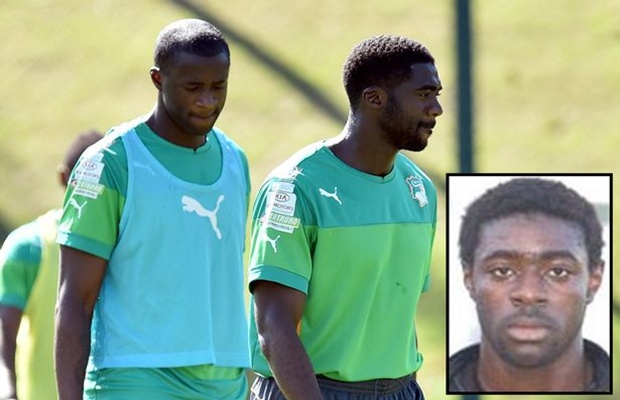 Ibrahim Toure is understood to have passed away on Thursday in Manchester, while Manchester City midfielder Yaya and Liverpool defender Kolo were representing their country at the World Cup in Brazil.
Yaya and Kolo were informed of the tragic news just hours after Ivory Coast's 2-1 Group C defeat to Colombia in Brasilia.
The Ivory Coast FA released a statement which read: "Kolo and Yaya Toure just heard about the death of their young brother, Toure Oyala Ibrahim. The entire Ivorian delegation want to show their support to the players.
"The football Ivory Coast federation president (FIF) and the Executive Comitee announced to the entire family of Ivorian football the death of Toure Oyala Ibrahim, the younger brother of Toure Kolo Abib and Toure Yaya Gnegneri, which happened on the 19th of June in Manchester.
"In such a sad situation, the players from the Ivory Coast national team, and the entire delegation here in Brazil, show their support to the Toure brothers and their whole family. The president of Football Ivory Coast Federation and the Executive Committee ask Ivorians for their prayers."
Ibrahim Toure, 28, played as a striker throughout his career, most recently with Lebanese team Al-Safa SC.