Bishop Muriithi of House of Grace Church has come out to thank the police for clearing his name from the alleged Pastor Ng'ang'a accident. The Bishop who holds church service every Sunday at House of Grace had previously stated that he had nothing to do with the accident and needed immediate action taken to clear his name from a publication written on Daily Nation.
"I once again write to you on the matter of late Ms Njeri In which my name was wrongfully dragged in. I wish to first thank the Almighty for his grace and guidance through this painful period, not just for myself, my family and the church family but for those who lost their dear one," Bishop Muriithi stated.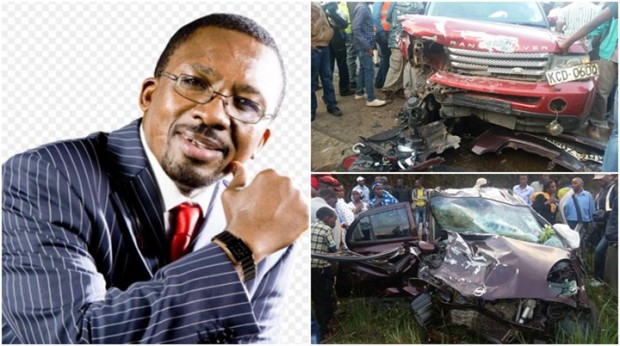 Daily Nation had earlier reported that Bishop Muriithi had used one of his vehicles to assist the suspect to escape from the scene of the accident and asked that his named be cleared.
Luckily the investigating police did his homework as reported and cleared the renown  bishop from the story that has caught the attention of many Kenyans.
"Most important for me, the investigating officer released details clearing me from the allegation that my vehicles were involved in the accident. We thank God for that. I always knew that I was innocent and it was only a matter of time before this came to light.
I thank you for standing with me, praying with me and trusting in my innocence. I request that we continuing putting the family of Ms Njeri in prayer for justice will prevail and that they will know the truth to help them have closure on her death," Bishop Muriithi concluded.