Thousands of Kenyans turned up early Sunday Morning at the Nyayo National Stadium in support of the First Lady's health campaign dubbed as Beyond Zero.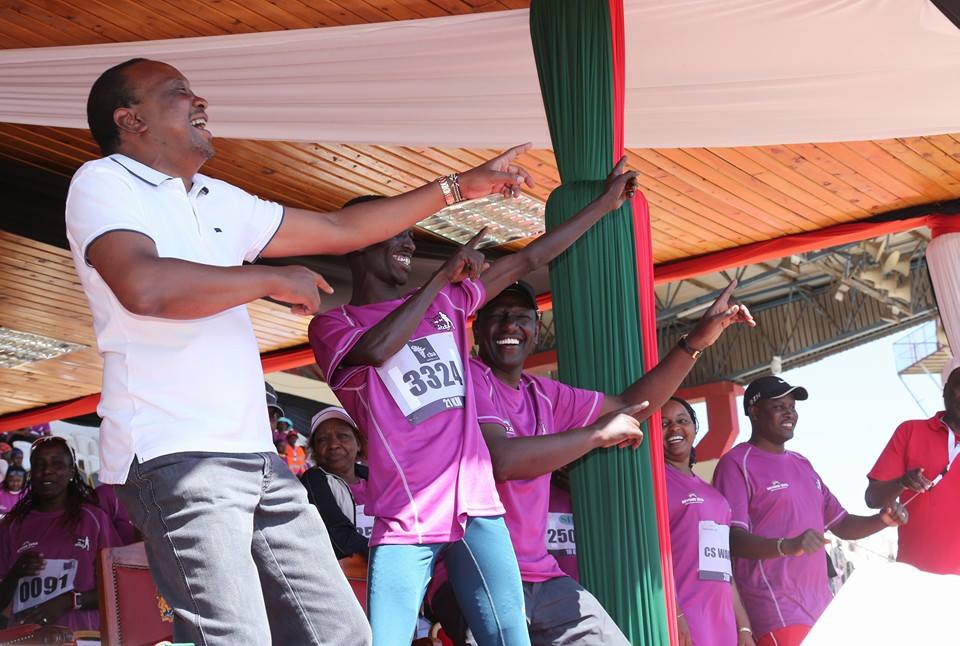 In January 2014, Beyond Zero Foundation was formed to partner with the government in reducing maternal and child mortality. Spearheaded by The First Lady of the Republic of Kenya, Her Excellency Margaret Kenyatta, the Beyond Zero Campaign is part of the initiatives outlined in her strategic framework towards HIV control, promotion of maternal, new born and child health in Kenya.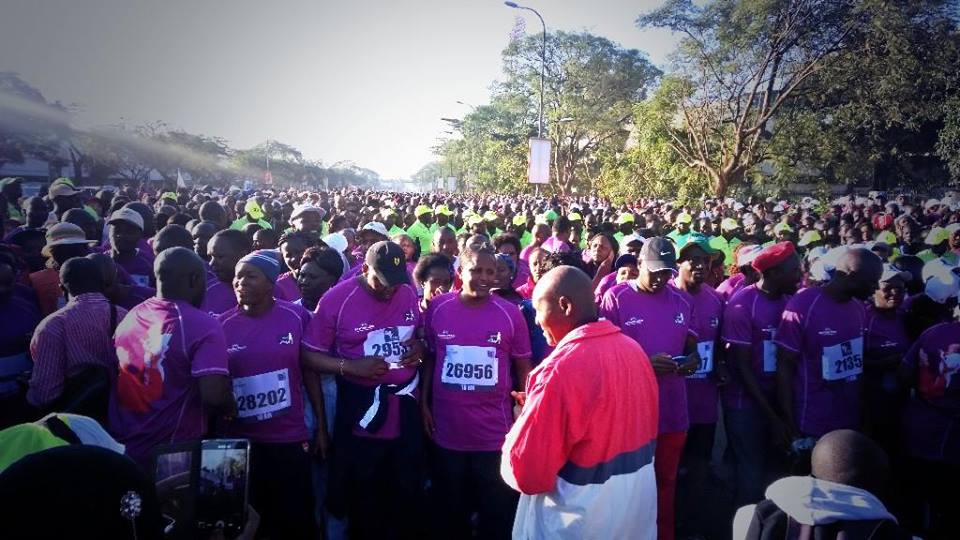 Available statistics indicate that 108,000 children die in Kenya every year before their fifth birthday, with 65 per cent of them dying before their first birthday.
It is also estimated that there are 72,000 infant deaths in Kenya annually, while 48,000 deaths occur during the first 28 days of life annually.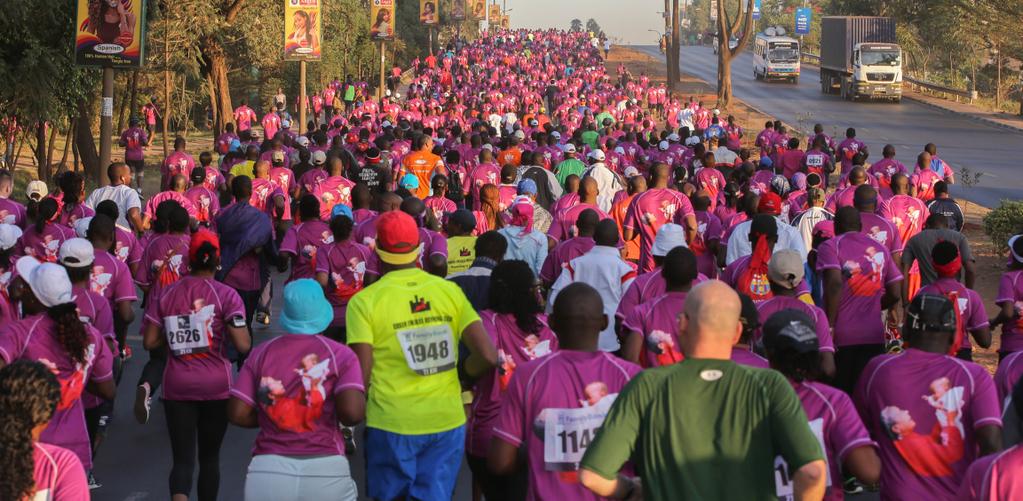 The first lady led thousands of Kenyans on 8th of March a day that was the World Women Day to run for a good course. Participating in the 21Km Marathon along-side the Deputy president William Ruto , Margaret managed to finish the race after 3:24.55 a time that was faster than last year's 3:53.05.
As she neared the finish line the first lady sprinted towards the finishing line where she was eagerly waited for by the President Uhuru Kenyatta. The President gave her a very big hug and congratulated her for the impressive run.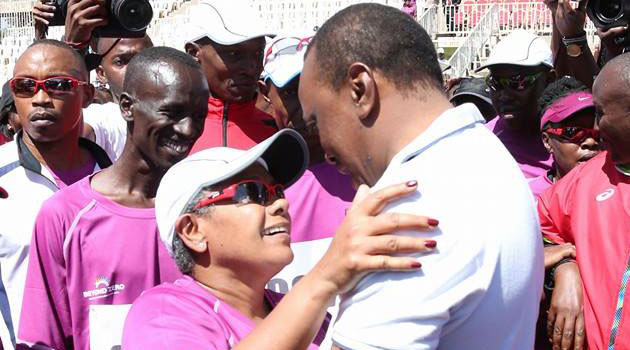 Uhuru who seemed so excited during the event to time to thank all Kenyans for showing up for the Beyond Zero marathon. In post the president said:
"Thank you for taking part in ‪#‎IAmBeyondZero‬. God Bless you all."