It took an act of God to bring Destiny's Child back together again.
The three women made a surprise appearance during the gospel-centric Stellar Awards at Las Vegas' Orleans Arena on Saturday night.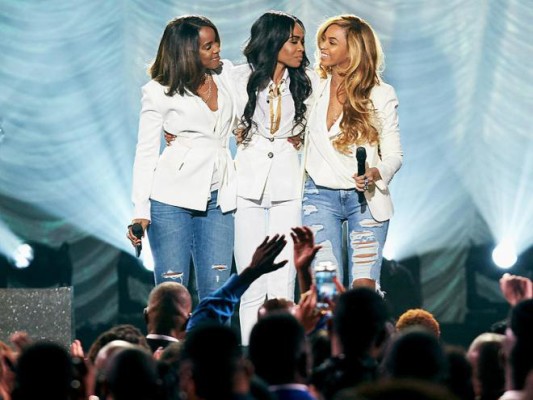 Beyonce and Kelly Rowland came out to sing with their multiple, Stellar Award nominee sister Michelle Williams on the song "Say Yes." The piece, which was up for three awards on Saturday, originally appeared on Williams' religious album from 2014 "Journey To Freedom."
The powerful, 7 minute performance marked the first time the three women of Destiny have performed together since their Super Bowl blow-out in February of 2013.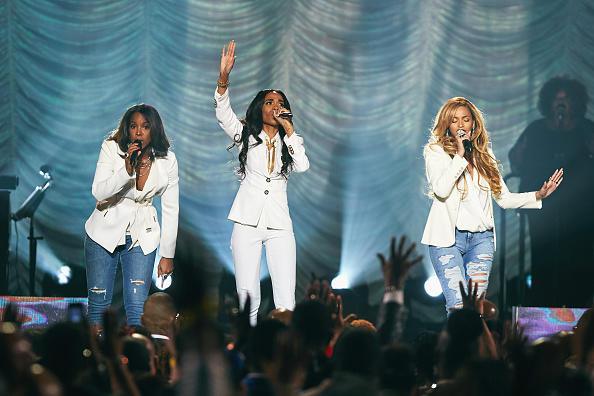 At the time of the recording, Williams told a reporter that the other members lobbied to be included on the song. "They received an advance copy of the album and called saying 'We love 'When Jesus Says Yes'….there has to be a Destiny's Child mix of the song," Williams was quoted as saying at the time. "Kelly did it and Beyonce got right in the studio and did her part. I kept it a secret because I didn't want anyone to know until it was time."
The trio also filmed a video for "Say Yes." "I was like we were little kids again," commented Williams back in 2014, about the clip. "I have their back and they have mine…They have proven they are my sisters."