Months after making the bold step of adopting his first son, Morgan ,  Bahati has yet again challenged himself by adopting two cute girls to be part of his family. The 20 year old gospel singer revealed this amazing news through his social media platform where he described his 3 adopted kids as reason why he works hard daily.
After 4 year old Morgan Bahati the singer now brings in Purity 4 years old and Rose 10 years old.This is what he said while introducing them to the public: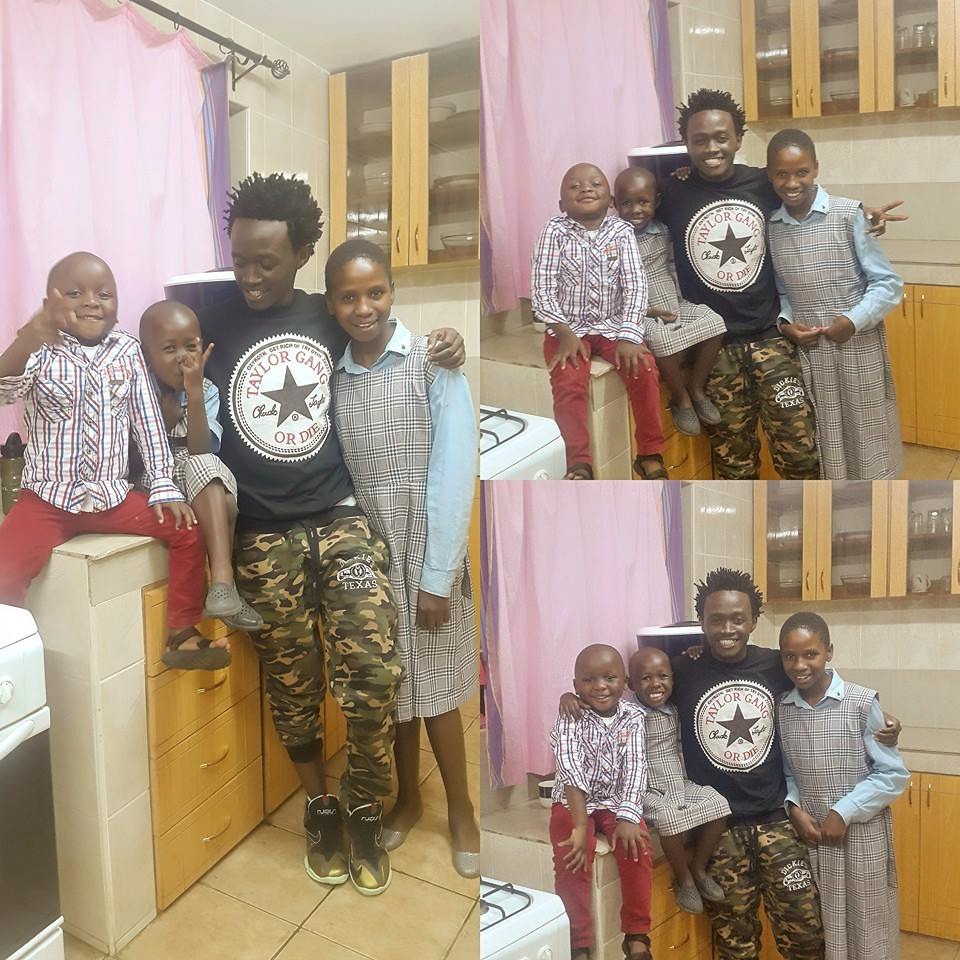 "At times I try to be secretive but the Reason I do this is Because Someday some one helped me to make the Person I am… Meet My Two Adopted Daughters and Son… This are the Beautiful Souls that make me Wake up and Hustle each Day…."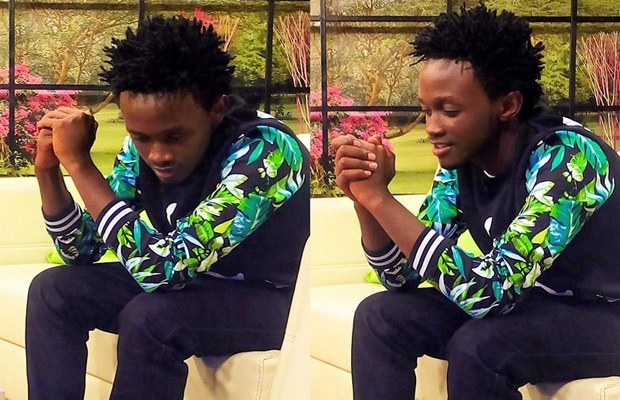 Despite losing his mother at a tender age Bahati says that the stories  of his 3 adopted kids are more saddening than his. He believes that he is capable of bringing them up even though he admits that the task before him is not easy.
"Each one of them has a Sad story than Mine. I may Not give them all they Want, But My Desire is to see them Prosper and Testify to the World about God's goodness Someday . It's Never Easy but I try to be the Best Parent they have Ever seen. "
Fans
Moments after sharing this great news with his fans on Facebook many of them sent in their messages of encouragement and wisdom.Some fans  revealed that they were so moved with his heart of giving back to the point of shading tears while others even confessed to have been inspired by his move.
See some of the comments below:
Mark Peter Norman :

And God will always bless you Bahati u will forever prosper in what u do
Lucy Kariuki :
Am just humbled about this may God help you in everything shalom
KateRozzie Gichuche :
Av no words 2 say,yaani God bles u wit evryding u pray.
Mary Gachanja
wow wow Bahati…may God take u far..nyc work u r doing..
Prince Sepho Joseph: Bro, as we used to go home from school or hang out in the hood(huruma) i neva had a slight thot that you could be such a great guy doing all thz great things. God bless u even More. When i get there i'll do the same to these children out here. Pamoja bro..
Ndungu Nyoro: Bahati, when it comes to giving you can never go wrong with God.
Just as you have been faithful to his word, He too will be faithful to himself. You will be blessed beyond measure. You will never lack. May this beautiful souls be as good in their life ahead. It's the sweetest feeling to see a society taking care of itself
Emmah Karanja:  I've shed tears on my screen .bahati your kindness will take you far