Charming eight months old blue eyed baby  amassed over 100,000 followers on Facebook after a photo of her wearing a Kardashian kids branded beanie went viral when the label owned by the reality tv show re-posted the it on its social media account.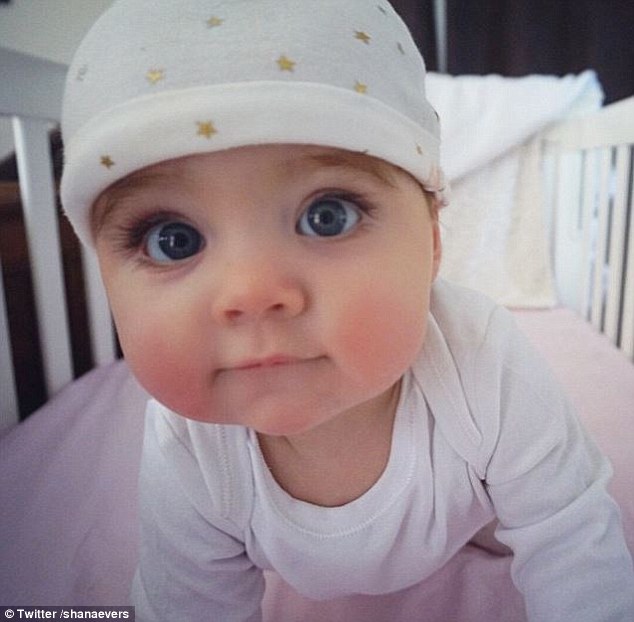 Since the photo was shared on Instagram on June 4th it has received over 30,000 likes and 10,000 shares.The cute baby  is the daughter of an Australian rapper Fortafy and his partner Shana Evers .
The photo received over 100,000 likes immediately it was re-posted.