Cancer seems to be the talk of this month but the state of its spread and the cost that comes with it is inconceivable. After the story of Janet Kanini Ikua came to light now another news anchor is going through the same path of ailment and is need of medical assistance in the journey of recovery.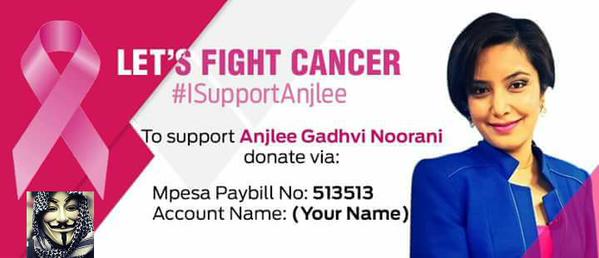 News anchor Anjilee Gadhvi Noorani, a veteran of the Kenyan media industry and a mother of two, has for the last one and a half years been grappling with the growing menace of cancer and requires over 8 million shillings to undergo a liver transplant in India.
Anjilee's plight, the second in less one week involving a media personality after former NTV presenter Janet Kanini Ikua was brought to light during a breakfast interview on Kameme fm radio where popular Presenter Njogu wa Njoroge rallied his listeners to raise 4 million shillings in less than one hour.