A journalist and a cameraman were fatally shot on Wednesday during a live TV broadcast near Roanoke, Va., WDBJ7-TV said.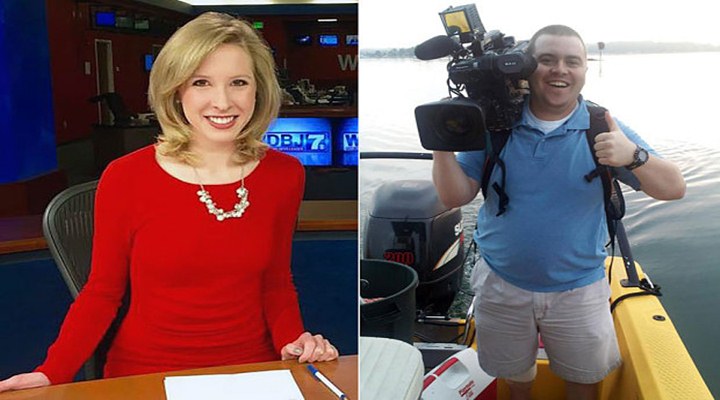 A manhunt was underway in Franklin County, Va., after multiple shots were fired.
"We do not know the motive, we do not know who the suspect, who the killer is," station manager Jeffrey Marks said later on a live broadcast.
The live broadcast at the time of the shooting showed reporter Alison Parker, 24, interviewing someone at a water park when, just off camera, shots rang out and Alison is heard screaming.
The station said the shooting took place at about 6:45 a.m. Killed were WDBJ7's cameraman Adam Ward, 27, and reporter Parker, 24.
This kind of loss will resonate in these halls for a long, long time as we remember in their short lives what dedicated journalism they produced and what oustanding journalists they were," Marks said.
Authorities were "working very diligently to track down the motive and the person responsible for this terrible crime against two fine journalists," Marks said. "They were just out doing their job today."
Marks said it appeared that Ward was shot first, and that Parker was shot trying to flee. Marks said authorities told him they were pursuing a possible suspect.
Marks said Ward was engaged to his producer, who was working at the station at the time of the shooting and saw the events unfold live.