This story caught my eye when I saw this pics of the first ever county police cars unveiled in Mombasa by Governor Ali Hassan Joho.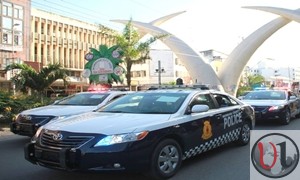 The Vehicles worth Ksh 2.6 Million each and equipments fitted worth Ksh 0.5 Million includes CCTV system which can zoom to up to 500metres.
The vehicles were donated by the Mombasa Business Community including Ali Punjani, Mr Mukwano, Grain Bulk, My Space Properties, Rising Star Commodities,Toyopet ,Sangani Transporters and the Hassan Joho Foundation among others who pledged to donate 25 more cars and 6 Ambulances to be used in the county, in support of governor Hassan Joho.
Check photos below