After Groove Awards have ended their will be a greater gospel music awards going down in London dubbed the Africa Gospel Music Awards 2013.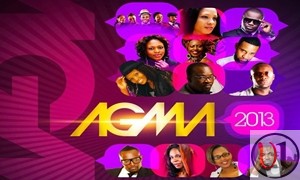 Its so amazing how Kenyan talents are recognised even in the whole of Africa.
Here is the list of Kenya Gospel Artistes And Events Nominated for Africa Gospel Awards 2013
Male Artiste of the Year
Israel Mosehla (South Africa)
Kekeletso Phoofolo (South Africa)
Eko Dydda-Kenya(Kenya)
Jimmy Gait-Kenya(Kenya)
Cwesi Oteng (Ghana)
Frank Edwards (Nigeria)
Wilson Bugembe(Uganda
Atta Boafo (UK)
DSP Kofi Sarpong (UK)
Joe Praize (Nigeria)
Female Artiste of the Year.
Ntokozo Mbambo (South Africa)
Hlegiwe Mhlaba  (South Africa) Masego Motswiri –(Bostwana)
Onos Ariyo  (Nigeria)
Mahalia Buchanan (South Africa)
Kambua (Kenya)
Kanvee Gaines-Adams(Liberia)
Helen Yawson (Ghana)
Ohemaa Mercy (Ghana)
Lara George (Nigeria)
Album of the Year
Sanctioned by FLO (Nigeria)
The Statement by Sammie Okposo (Nigeria)
Urban Prayers – Rigga (Kenya)
Mercy Project by Cwesi Oteng (Ghana)
Filled by Ntokozo Mbambo (South Africa)
Exodus (The Preview) David Kalilani (Malawi)
Phenomenon– Eben (Nigeria)
BMF – Rise Up (Kenya)
Nuru – Mercy Wairegi(Kenya)
Winnie Mashaba – Bophelo Ke Leeto(South Africa)
Michael Oware (OJ)- NoKwasem (Ghana)
Song of the Year
Always Pray for You- Nosa (Nigeria)
Kabiyesi- Cwesi Oteng (Ghana)
High -Onos Ariyo (Nigeria)
Big God – Sammie Okposo (Nigeria) (
Only You- Nikki Laoye (Nigeria)
Breath on Me – Ntokozo Mbambo (South Africa)
Inxaniwe – Ntokozo Mbambo (South Africa)
Nobody- Living Faith Connections Featuring Evans Ogboi (UK)
I'm on point- Frank Edwards (Nigeria)
Celebrate – Bouqui ft the Truth (Nigeria)
Mbona- Daddy Owen ft. Dennoh (Kenya)
Appointment- Jimmy Gait Featuring Cece (Kenya)
Producer of the Year
Dee Jones (USA)
Nathan FLO Akiremi (Nigeria)
Wole Oni (Nigeria)
Bongani Mahlaole (South Africa)
KODA (Ghana)
Nacy (Ghana)
Jonathan Zion Hamilton (South Africa)
Tolucci (Nigeria)
Bizzy B (Kenya)
Dr. Eddie (Kenya)
Shabach (UK)
Tolu Okeowo (UK)
Event of the Year
Funke Akinokun 'Live in Dubai' (Dubai)
Cwesi Oteng 'Mercy Project' Concert (Ghana)
Sonnie Badu 'Let It Rain' Concert (Ghana)
Shola Victor-Sajowa 'Live in London' Concert (UK)
Groove Awards- (Kenya)
Crown Gospel Awards (South Africa)
Uche Live Recording (USA)
Festival of Worship and Praise (Italy)
Yaw Owusu 'My Reasonable Act Live' (USA
Olive Awards –Uganda
Talanta Awards – USA
Group of the Year
Tehila Crew (Nigeria)
Preachers (Ghana)
Tim Godfrey and the Xtreme Crew (Nigeria)
M.O.G. (Kenya)
BNG (Nigeria)
Celebration Choir (Zimbabwe)
Worship House (South Africa)
Threadstone -(Nigeria)
African Children's Choir (Uganda)
TV Program of the Year
Footprints TV (Ghana)
Playlist (UK)
It's Gospel Time (South Africa)
Divine Jams – Channel 44 (Uganda)
Chemin Des Artistes (UK)
Kubamba – Citizen TV(Kenya)
Tukuza – KTN(Kenya)
I Want to Sing Gospel -TVSA (South Africa)
Discovery Of The Year
Hopekid Hk
Radio Program of the year
Sunday Best Naija FM (Nigeria)
Sunset Drive Sunny FM (Ghana)
Gospel Zone Beat 99.9 FM (Nigeria)
Ndhumiso SABC (South Africa)
Siyadvumisa  Ligwalagwala FM  (South Africa)
Ekintabuli – Impact FM (Uganda)
Gospel Sunday – Milele FM
Shangilia – Hope FM
Morning Glory Show- London Christian Radio
Mercy and Grace Show – Gambia
Artiste of the Year East Africa
Eunice Njeri (Kenya)
Christina Shusho (Tanzania)
Jimmy Gait (Kenya)
Kambua (Kenya)
Jackie Senyonjo(Uganda)
Kris Eh Baba (Kenya)
Coopy Bly-Uganda
Martha Mwaipaja-Tanzania
DK Kwenye Beat(Kenya)
Eko Dydda(Kenya)
Afro Rap Artiste of the Year
David Kalilani (Malawi)
Preachers (Ghana)
50 fifty family (South Africa)
Bouqui (Nigeria)
VKP (Kenya)
Kris Eeh Baba (Kenya)
Disciple (Australia)
Gaise (Nigeria)
TB1 (Nigeria)
Andrew Bello (UK)
Lyrical Soldier (UK)
Royal Priesthood (Ghana)
For more details on how to vote keep it ulizalinks.co.ke