Kanjii Mbugua of Mavuno Church was the only Kenyan gospel act to be awarded at the prestigious
Africa Gospel Music Awards 2013

hosted on Saturday the 6th of July in London.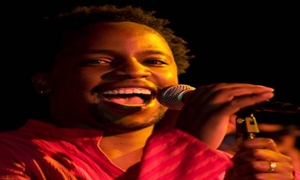 With most of our singers and producers nominated in nearly across every category it seems this was not just our year, though we are all winners. Our Kenyan Nominees included the likes of Kambua, Eko Dydda , Jimmy Gait Kris Erroh, Bizzy B and  Groove Awards (Event Of The Year) among others nominated on various categories.
Kanjii Mbugua was the only Kenyan to receive an award at this year AGMA 2013 in the category of AGMA SPECIAL AWARD FOR CONTRIBUTION TO THE PROMOTION OF GOSPEL MUSIC. 
Lets see how next year goes .