Adelle Onyango is quite vocal when she is on Kiss 100 for the morning show with the famous hashtag #TeamAdelle playing a major role in defining her brand. With all the things that the media helps you achieve Adelle has a dream of creating a difference in the society and that's why she has initiated a project dubbed project She. A project set to re define the state of mind of individuals across the world.

Uliza Links had an interview with Adelle and she spoke of  how she has faced her fears , loss of her mum and why she wants to achieve a purpose of empowering people who have different fears no matter where they are located.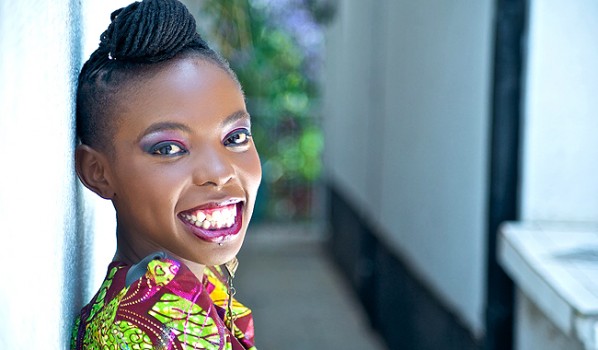 So how was it for you when you lost your mum ?
"You are human first as I am not a radio presenter. I lost my mum to cancer at a point when I was not prepared for it. My mum raised me and my sisters as a single mum as we were only three girls. It was a point when I was on radio and the person who was supposed to go through my contracts was no more."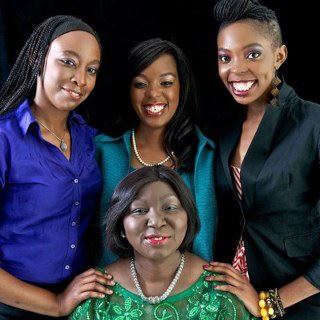 "I have always been vocal. I would do my own my own thing and tell my mum. My huge fear was losing my mum and ultimately I had to confront it after that. At that time I really re defined myself as I do not have friends in the industry. I have 7 close friends 2 of which are my sisters. They know me and they know what is true and what is not. They will not call me and ask me about something they have read somewhere. "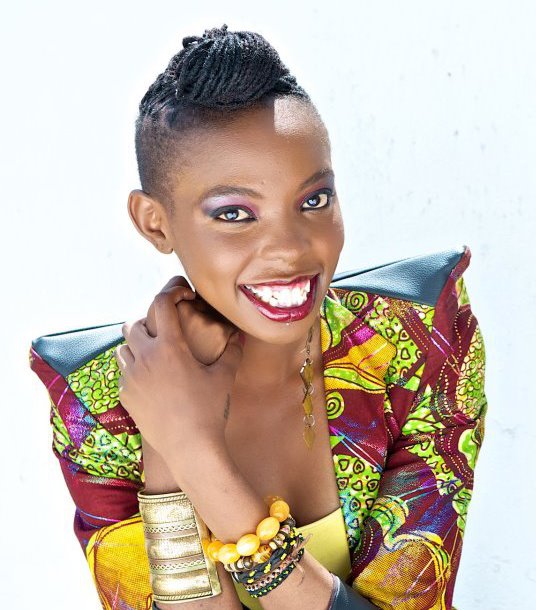 So why did you start Project She ?
"Project she is you. The vision is to have much more awakened people. Not just women but also men to have more conscious people."
"It's really inspiring to read stories of people you do not know in different parts of the world or not in close contact to you who are going through the same thing as you are. At times you feel so isolated when you are dealing with self esteem issues, when you are dealing with fear of failure or when dealing with "you think you are too fat". But if you see someone who has not only gone through what you are facing but has conquered it and you read about it then you feel like OMG then so can I."
"It doesn't have to be in a lecture form like self help and it doesn't have to be tied on anything. It's just plain and simple I am so and so I conquered this and I live by this motto. That's all you need to know.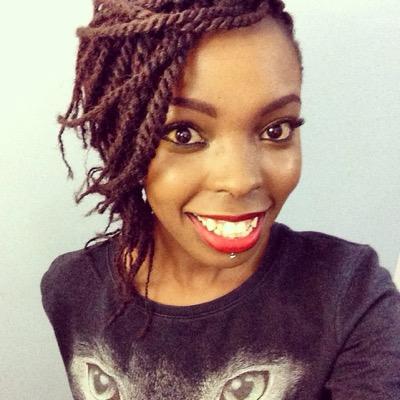 So we figured we could use online platforms. Online these days we either are trolling guys on twitter or putting up stuff just to be re-tweeted or Instagram posting stuff that's not even yours just to be accepted. When you can actually use such platforms to touch someones life in Kisumu or in Eldoret when you are in Nairobi and you don't necessarily have to go there and talk to them. Because young guys we are online 24/7. So we are like we can use Project she in a fun way have people from different countries, take photos holding what they are facing and tell a brief of their story.
For the boys we wanted them to tell us which women they are celebrating and why they respect this women. You don't have to be inspired by Michelle Obama."
Adelle has been engaged in a couple of activities in ProjectShe where she says that they have started holding talks in different areas with several personalities in the public who come and talk to the guys. She aims that this project may help them make people think about themselves so that at the end of it they would really be aware of the things they wish to fix.
Challenges of Project She
Having a producer , director who didn't understand the concept of the video was a challenge. I think when It's time for something to happen it happens. I don't know if it's GOD but I am not religious. But when you set your mind to do something it's time as everything has its time.
Being a media personality Adelle has also gone through challenges on social media but the god thing is that she has been able to confront it.
So How Do you overcome Cyber bullying ?
I reply sometimes. There is once it did with the Willy Paul thing. At first I didn't have a thick skin but slowly I have grown. There are so many people online who make you change your decisions. But you have to analyse the situation and know that probably it's not about you but the problem is with the person who is attacking you.
What keeps you going  ?
"What's keeps me motivated. I think I have goals and I know what needs to be done. I wouldn't stop till I have achieved it. I feel that drawing motivation from other people is unfair as you have to generate your own. You draw motivation from other people when you don't really know what to do. But if you know what you need to do Like I need to make Uliza Links the number one visited site in Kenya then you are motivated because you know that's the goal."
In life you have to do something and Adelle has started has which is called Project She. 
If you wish to participate on Project she you can reach out to Adelle on twitter  ( @AdelleO ) or facebook
( Adelle Onyango )