You might have seen Tony on the famous local TV show called Tahidi high with his character on the script being seen as a cheeky student who doesn't obey teachers.
 
Looking at his character of acting one would easily create an impression on who he is as a person in the normal world but Tony/Tsyder is another person with a greater calling he stated during an interview with Uliza Links.
"The person you see on Tahidi high is totally different with the person you meet on the streets," he starts. "It's always a challenge to explain to someone who is who but through our meetings someone will just feel different through the way we talk."
Acting in itself is not that easy I would say because at times I just have to make a stand and say that I would act on the role. My rule is always simple. "If the role doesn't have a lesson in it then I would not wish to take part in that role. At times I look at the script and I find myself not taking the role because of my calling and principles set as a christian.
LOSING MY BROTHER AND FINDING MY PURPOSE
Losing my brother is a moment that I would always remember in my life. I remember I had done a song called GOD is enough which was a very sad song. I did it in the year 2006 with the story line of someone who is a dedicated man of GOD but in the song the man loses his child and wife in the accident.  an accident occurred along Mombasa Road and children had died after the bus they were boarding had a head collision with a trailer.
In the year 2009 is when my brother died and little did I know that the way I had visioned in the song when I was writing it is the way my brother would die. This song was a defining moment in my life because the message that I had written was actually happening in reality.
I remember receiving information that my brother had been admitted at a hospital and and when I asked what had happened I was told that he had been involved in a road accident along Mombasa road and that's when it hit me that it was actually the song I had written.
This was really an experience that I would always remember in my life as a time of confusion.
I remember that I would perform the song and people would approach me and tell me that the song was speaking about what they went through and to me i just couldn't take it any more because it was just too painful to listen to the stories.
That's when I took a break.
DISCOVERING MY PURPOSE IN MUSIC AND AS A DEEJAY
At first I had so much passion to play music at different events that would just be strictly christian. I tried to go and pursue my passion through a deejay school but because of the cost which was 60,000 shillings I decided to wait first and get a job. Luckily later i got a job and through that I was able to get my own decks that helped me start my own deejay academy that would raise other students.
I feel in anything I do I have to have GOD's purpose in it and as a deejay I can only involve myself in events that are strictly christian. I remember the last corporate event I did was well paying but after deejaying in that event I had a heavy heart because I had to compromise on my calling just because we had signed a contract and i had to deliver. That's when I decided that I will never engage myself in a corporate event that is not of the Christian faith.
T-syders calling extends to his students too as he says that in his classes students can only train through christian music and it doesn't matter whether that person is saved or not but in the end they have to learn through christian music. My rule in my deejay class is that the student has to attend church every Sunday so that we can raise him in the right channel and create a foundation for that student.
"I feel I need to serve GOD more as I am engaged in mentor-ship so that the people I walk with can achieve their purpose. I just feel that GOD has called me through meeting people and each step that I make."
LOW MOMENTS AS A PUBLIC FIGURE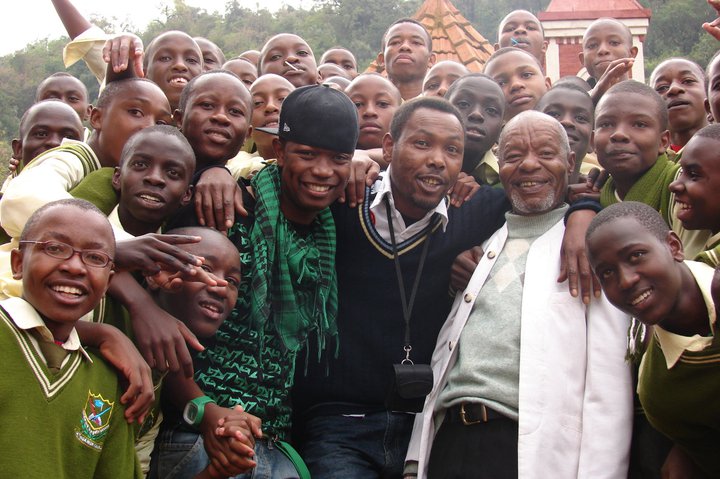 Though prince Tsyder has grown through the TV screens his life HE has had a fair share of Scandals through tabloids and entertainment magazines. He recalls that his life took another turn through the scandals and stories written as they created an impression that he himself couldn't not understand or connect with.
"Scandals build people and on the other hand they can really break you inside. You can have this great picture created by the media that you own cars and all that but at the same time when you go out people wonder why you don't have money."
Prince Tisyder states that for one to remain firm one needs a strong backing of family and friends as they are the ones who stood with him to help him get back on his feet.
"My family was really helpful as they always encouraged me to ignore what is written and through that process I became stronger. Social media can kill a dream as I always wondered why artistes engage in drinking or gave up on life is because of the effect of social media and stories that are written.
In all these one has to remain stronger because once you stand and stay strong people start to believe you and start to respect and following you."
KAMA DAVID
I have released a new song called Kama David meaning Like David in Swahili. I wrote it as a calling to dancers who always go through continuous rebuke and condemnation from the church because of the dancing styles they use. The reason for doing it is to tell people that this dancers are good but they need the right direction.