Commuters in Kasarani area in Nairobi this morning were left stranded after they woke up only to discover that matatus that plied the route were on strike.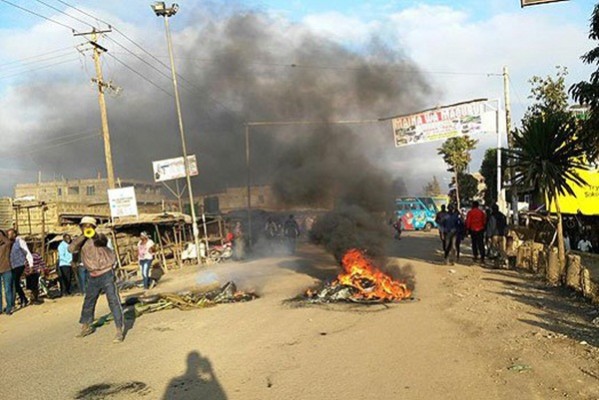 The matatu operators are protesting at the poor state of the Mwiki – Kasarani road.
According to the Kasarani MP John Chege  the crippling of transport services in the area was to call the attention of the county and national govt to repair the road that has  been in pathetic condition.
The strike that started at 4am saw the operators lighting bonfires and blocking all vehicles from using the road.
The strike saw all forms of transport paralyzed even the boda boda operators were not allowed to operate.
Here is the chaos the residents woke up to.