In bid to put pressure on  the government to implement the teacher's salary increment awarded by the courts in July. CORD Legislators yesterday stepped out in school uniforms ahead of the Uhuru Park Rally which was organized by the CORD Coalition and the Opposition.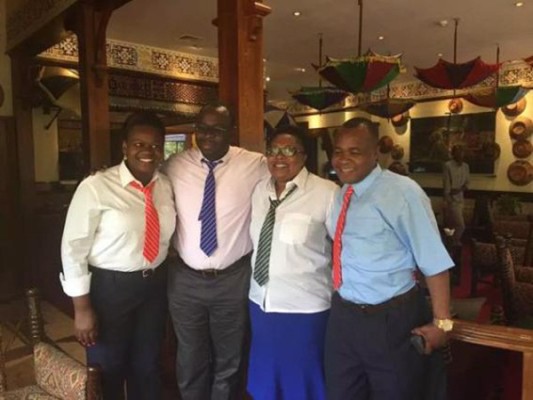 The Uhuru Park Rally which saw the start of an M-Pesa pay bill account aimed at raising money to help pay the teachers. The CORD leaders Raila Odinga and Kalonzo Musyoka each gave Shs. 100,000 towards the kitty and urged all members of the public to contribute towards the same.
The teachers strike which has now entered its fourth week has seen the closure of schools in the country as the government stood firm on its ground that had no money to pay the teachers.
Here are some of the pictures that made rounds on social media of the legislators in school uniforms. You be the judge who wore it best.