The three award winning artistes DJ MO, Size 8 and Willy Paul have finally landed in UK after flying out of the country yesterday evening for a live concert that will be held in London. The artistes through DJ Mo's handle shared a picture with a caption of giving thanks to GOD for the journey mercy as they prepare for the Kenyan cultural day in London.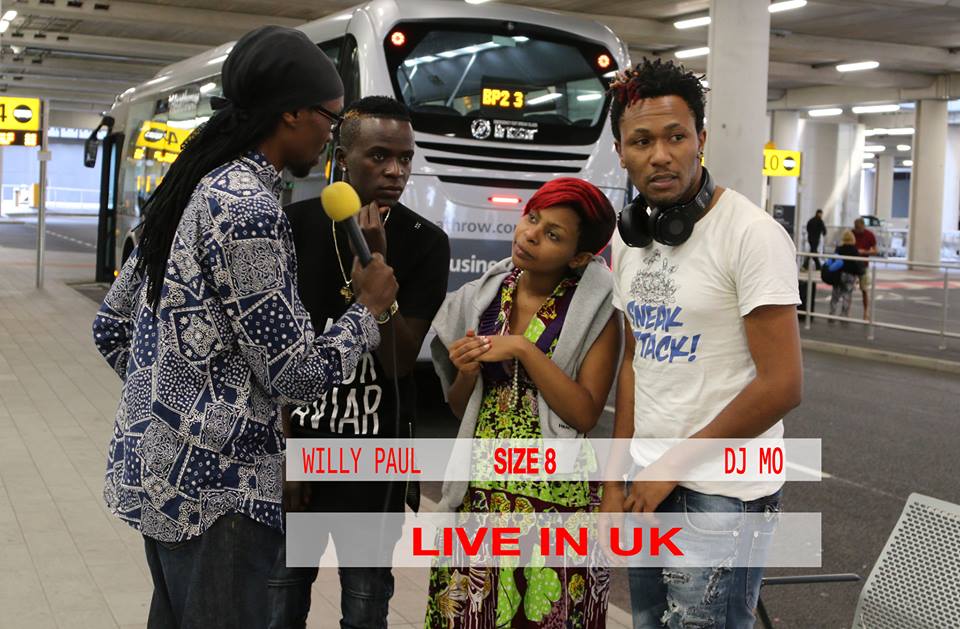 "Thank you…..We have arrived in Heathrow airport -London well…and safe..Thank you for your prayers. It's 10:15am 😱😱
This Saturday let's all set at Kenyan cultural day at Barking -London," DJ Mo captioned.