Gospel Singer Size 8 recently did reveal the name of her baby during a surprise baby shower that was organized by her family and friends in honor of her unborn daughter.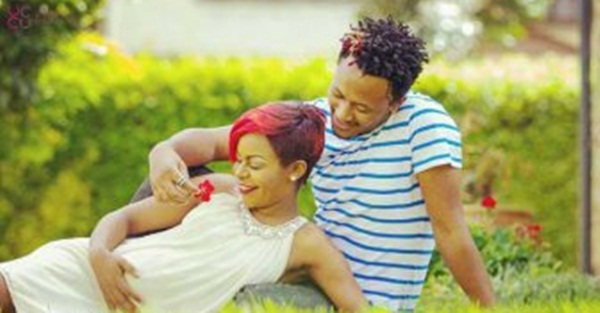 With no doubt the name of her baby  is certainly fancy and quite unique not to disappoint, as it has been the trend for new young parents to give their children fancy names.
The singer who is married to DJ Mo revealed their baby's name during a short speech session during the baby shower and her is what she had to say.
"I have surely been through a lot, running in and out of emergency rooms, but it was all worth it! I cannot wait to welcome baby Ladasha Belle to our family!" She divulged.
Size 8 also had the opportunity to share the inspiration behind naming her baby  Ladasha Belle and she said, "Ladasha means Blessing, and Belle means Beautiful! She is our beautiful blessing and she will always be our constant reminder of God's grace in our marriage life." she added.
We here at Uliza Links wish the beautiful couple all the best as the await to welcome their  new born Ladasha Belle into their lives.