Size 8's mum has been battling with chronic illness for four year now. With everyone seeing Size 8 throwing kicks on different platforms at events one would seem to think that all is well with Linet Munyali but not at all.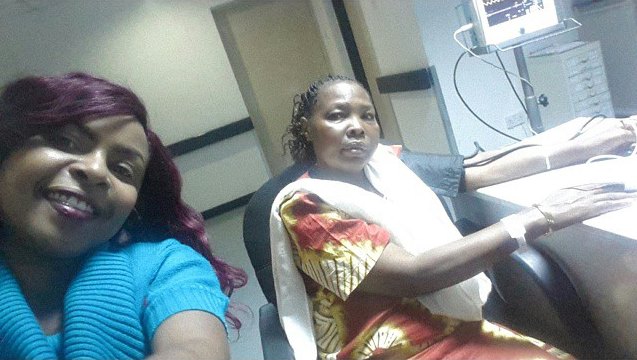 Size 8 has been supporting her mum's recovery for all this time and now it has reached to a point where she needs her friends to stand with her to help her mum. She is seeking for friends to help her contribute part of the amount if not all of it that will be used for the the kidney transplant next month.
She said :
"I really admire my mother she is a true fighter even with her chronic illness that has put many down she still press on preaches the gospel of Jesus christ and prays daily."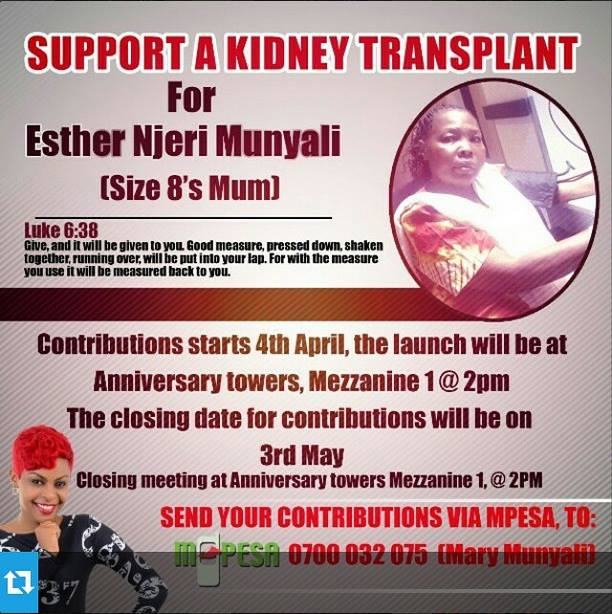 Size 8 needs your prayers and support to go through this.
For all those who can assist, send in your contribution to Mpesa 0700032075 (Mary Munyali – Her sister's No.).The Deadline for Contribution is on 3rd May.