Jane Anyango Adika came to limelight in April 2012 after the media widely reported her plight as a floods victim in the Kano region.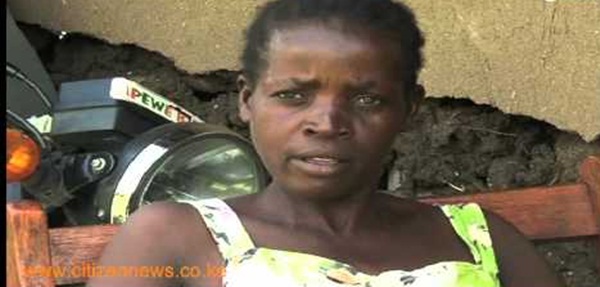 Her outcry to the government came to her aid became the talk of many after she featured severally in news in subsequent years making a plea to the government whenever the floods ravaged her village.
Jane came to be popularly known as Serikali Saidia woman, by many. However, of late she has been making news for good reasons as opposed to her previous circumstances where she always appeared in the news asking for the government to help.
Lately, Jane was among those featured in the  Stori Ibambe Advert by Safaricom and currently she has been appointed as a Flood Preparedness Ambassador after Kisumu County government appointed her the county flood preparedness ambassador under the department of Special Programmes.
According to the Kisumu County Governor Jack Ranguma, Jane would certainly do a good job in educating the masses given that she has been a perennial victim of floods and had expressed desire to help in the advocacy to ensure that flood disasters can be mitigated.
In order to be able to  take her up her role Jane is to undergo a short training on disaster preparedness and mitigation before commencing the campaign on radio and in public barazas, among other media platforms.