Johnson Mwakazi

is one of the most humble news anchors in Kenya. He loves

GOD

and the far the Lord has brought him he is the only one who can tell you about it.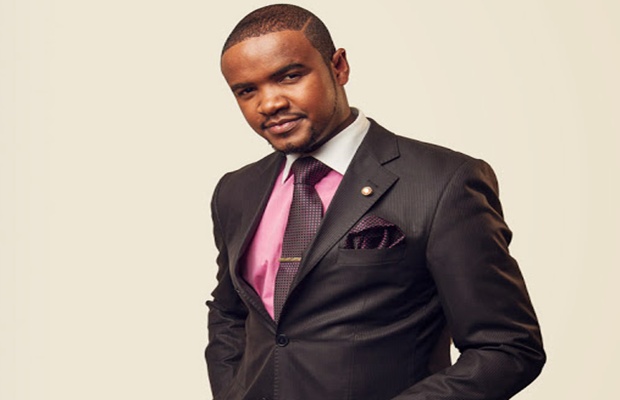 Having overcome pleasures of life in form of addictions he is one of the few anchors who when they tell their story you will be left inspired if not motivated.
Lorofode Inspirational Group an organization that deals with challenging, motivating and inspiring people to live out their full potential will be hosting Johnson Mwakazi on their monthly event.
They will give you an opportunity to listen to Kingdom business men and women who have stood for their christian faith no matter their professions.
LIG believes in a world where nothing is impossible and holds a monthly motivation speaking event every 1st Friday of the month at st Andrews church.
There will be entertainment by Pent Harmony Band and refreshment will be served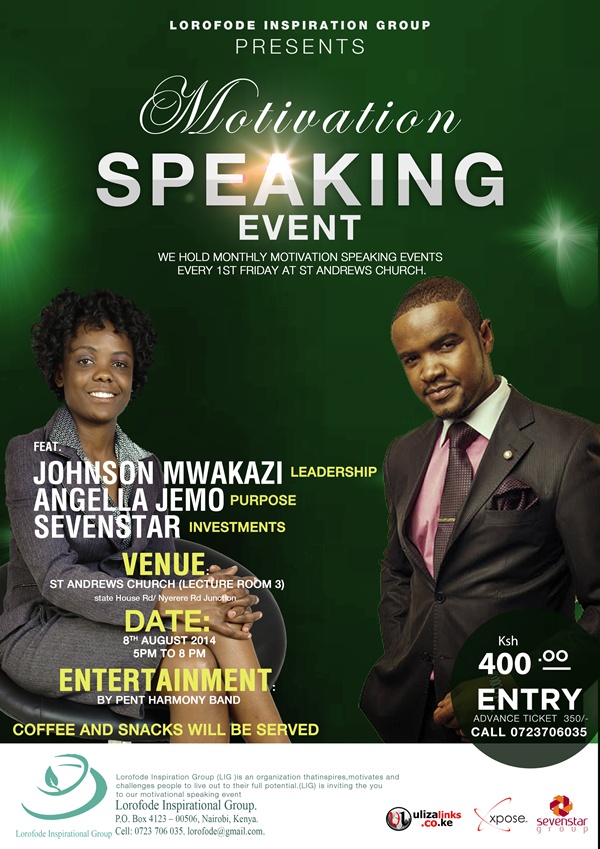 1.Venue:
St Andrews Church (lecture room 3) state House rd/Nyerere rd junction
2.Topics:
Leadership (45Minutes): Johnson Mwakazi.
 Success against all odds: Angella Jemo.
 Investments:  Sevenstar

5.Charges 350/ for advance tickets.
Call 0723706035.
Tickets at the entrance go for 400/-