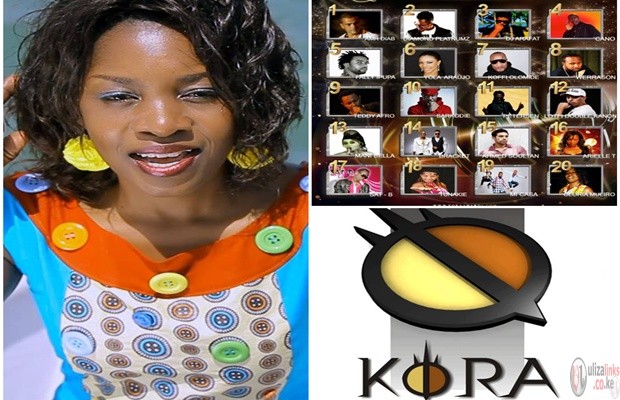 Award winning gospel singer Gloria Muliro has received another great opportunity to grow her brand and music in the continent. Gloria Muliro has been chosen as the official ambassador for Kora Awards in Kenya.
Gloria Muliro who was awarded at Mwafaka Awards 2014 as the female artiste of the year received a letter confirming that she is the official Kora Awards ambassador on Monday October 13th. She was chosen among other 53 ambassadors in other African countries who will be working on a project to fight Ebola.
In the job Gloria Muliro will play a lead role of sensitizing Kenyan authorities of power including the President to join in the fight against Ebola.
This is the current project given to her after Kora Awards decided to cancel the 2014 awards because of Ebola Malady.