Popularly known as "Serikali Saida", woman Jane Onyango Adika came to the limelight after a news story was aired on the local TV stations where she made a distress call to the government asking for help after her belongings were swept away by the raging floods of Budalangi.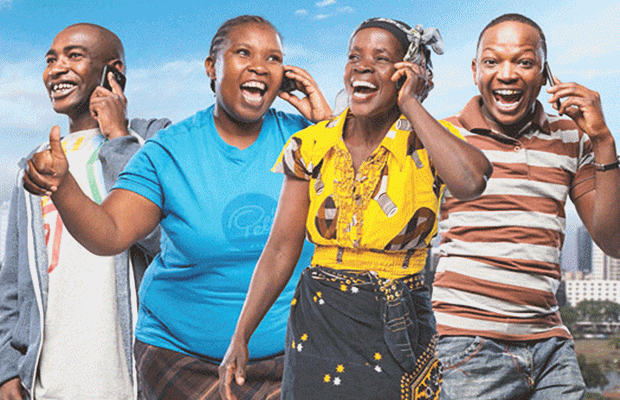 Based on the way she expressed herself, she was made fun of,mocked and later on her voice used as an object of satire in various music mix tapes. Now with the launch of the new Safaricom ad campaign "Storo ibambe", Jane has something to smile about as she will feature in the ad.
The Safaricom ad is also set to feature three other ordinary Kenyans who have previously expressed themselves in a hilarious way while giving eye witness accounts to the media.
Famously known for his line ni kama findeo ni kama ndrama, is Joseph Mburu also known as "Jose the Witnesser" is among the three others and already has his TV commercial airing.
The ad will also feature Ghetto Radio presenter, Bonoko also known as James Kangeth'e , a former street boy who gave a funny eye witness account of a robbery incident at Ngara and Alice Wambui the 'kifi kifi' woman who also gave a dramatic eye witness account that was featured on Bulls Eye on NTV.
The four are expected to bag in some good cash as the ads are to run through all media platforms.