Prolific best selling author and internationally renowned preacher and business coach, Dr. Myles Munroe of Bahamas Faith Ministries International and his wife Mrs. Ruth Ann Munroe, died in a plane crash earlier today in the Bahamas. According to The Associated Press, the plane, a Lear LEA -1.05% 36 executive jet, reportedly struck a crane at the Grand Bahama Ship Yard, exploding on impact and crashing into the ground near a junkyard area.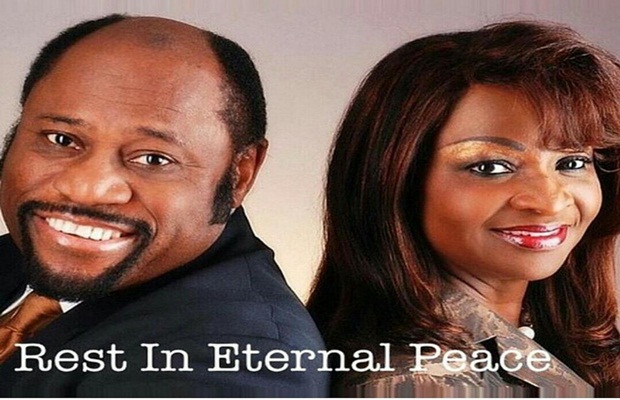 The Bahamas Ministry of Transport and Aviation reported that the Lear 36 executive jet departed the Lynden Pindling International Airport (LPIA) in Nassau, Bahamas at 4:07PM for the Grand Bahama International Airport, a privately owned international airport in Freeport, Bahamas with nine people on board.
The plane crashed while making an approach for landing at Grand Bahama International Airport at 5.10pm, the Ministry of Transport and Aviation said. The crash killed all nine people on board the private jet. The identities of the other people on board have not yet been confirmed. The cause of the crash was not immediately determined, though there had been heavy rain across the region. A full investigation is expected to begin on Monday.
The crash occurred as people were gathering in Grand Bahama for Dr. Munroe's 2014 Global Leadership Forum which starts tomorrow, November, 10. Former mayor of Atlanta and former U.S Ambassador to the United Nations, Andrew Young scheduled to speak at the popular leadership forum, released the following statement through his foundation: "Ambassador Young expresses his deep sadness over the tragic death of his friends Dr. Myles and Mrs. Ruth Munroe. He offers condolences to the Munroe family and the families of the other souls who lost their lives as a result of this shocking plane crash."
Africa's richest woman and oil mogul, Mrs. Folorunso Alakija is also expected to speak at the leadership forum.
Known for his work and teachings on leadership, purpose and maximizing your potential, vision, individual and national transformation, Dr. Munroe was the senior pastor of Bahamas Faith Ministries International Fellowship, where his wife, Ruth Ann, served as co-senior pastor. They leave behind two children, daughter, Charisa and son, Chairo (Myles Jr.) Munroe.
Dr. Munroe died living out his purpose in life; spreading the gospel of Christ.
(C) FORBES