Members of Nigeria's militant Islamist group Boko Haram entered a local village Wednesday and killed 45 people who gathered around the suspected attackers after deceiving them into believing they were preachers.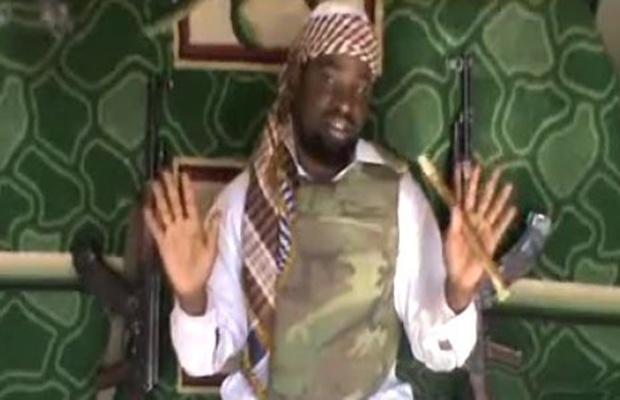 The attack occurred in the north-eastern city of Maidugur where the gunmen, dressed in military-style uniforms lured the group by telling them they wanted to speak to them about "the righteous path."
"They came to our village… and lied to us that they had come to preach to us and when almost all the villagers had gathered, another set of insurgents emerged from nowhere and opened fire on the congregation before we all scampered for safety," survivor Kallamu Bukar said,according to Nigerian news outlet Vanguard.
Following the deadly assault, Boko Haram gunmen destroyed mobile phone towers in the region, delaying news of the attack and set fire to several nearby houses and shops before burning down a Roman Catholic Church and a government office the following day.
The Maidugur attack came after Boko Haram gunmen killed at least 200 people in four villages throughout the state of Borno on Tuesday, where they dressed in military uniforms and convinced residents that they had come to provide protection after an earlier attack days before.
Several states including Borno, Adamawa and Yobe have been under a state of emergency since May 2013 as efforts to force Boko Haram out have not been successful.
The terrorist group, whose English translation means "western education is forbidden," promotes a version of Islam that prohibits Muslims to take part in any political or social activity associated with Western society.
Insurgents have killed thousands since the group was founded in 2002, according to BBC, and they continue to increase their violence against civilians on an almost daily basis, because they believe local vigilante groups are assisting the military. Furthermore, Boko Haram has increased their revolt since it made international headlines with the abduction of over 200 schoolgirls in April.
President Goodluck Jonathan, who has been criticized by nationals for his slow response to the group's wave of attacks, is currently working alongside the Nigerian military to free the girls.  However, forcibly doing so could be dangerous and possibly prompt more kidnappings.
According to Doyin Okupe, Jonathan's senior advisor, the military actually knows where the girls are.
"… You just cannot storm a place like that," Okupe said, according to a CNN report. "I believe that by God's grace, we are very near the end of this whole unfortunate saga."
The United States and other international leaders have offered Jonathan help as they are concerned about the possibility of further turmoil in the country which is now considered Africa's largest economy.
Source: Christianpost