The USIU-Africa Fun Run/Walk brings together people from diverse backgrounds to raise funds for various causes that helps assure USIU-Africa remains a premier institution that contributes greatly to educating the African continent's workforce resource; and, helps reduce the University's reliance on tuition generated fees.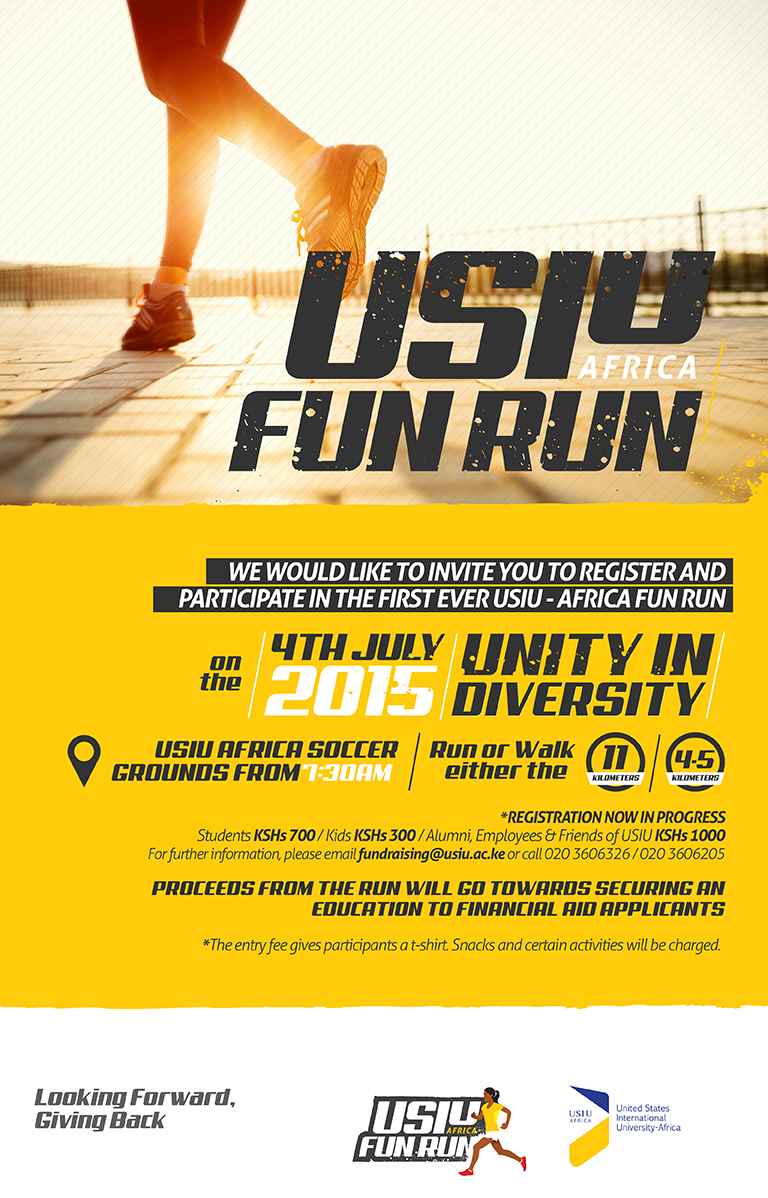 It is also an opportunity to recognize the University's connection with the United States by hosting the activity on July 4, 2015 during the United States Independence Day. The USIU-Africa Fun Run/Walk will showcase sporting talent and fitness across age categories
Summary of the Objectives:
Safety first throughout the event
-Generate substantial income
Event Theme:
Unity in diversity fun run/walk Fun Run/Walk Execution:
-11 Km
-4.5 Km
The run/walk will occur at USIU-Africa, within the institution and surrounding areas. Registration Registration cost is Kes 1,000 for all USIU-Africa employees and adults, Kes 700 for students with school I.D., and Kes 300 for children below 14 years (must be accompanied by parent or guardian).