Celebrated actor and mentor Mzee Ojwang alias Benson Wanjau who passed away on July 13th 2015 at the Kenyatta National Hospital will be laid to rest tomorrow , Wednesday 29th at Lang'ata Cemetery .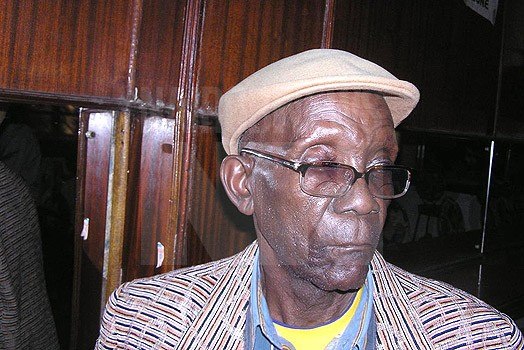 Mzee Ojwang' and his famed Vitimbi group entertained Kenyan television viewers and in many social places. Mzee Ojwang' also acted in other comedy programmes like Kivunja Mbavu and Vioja Mahakamani. He inspired many Kenyan artists and that is way all artists from every parts of the country came together today July 28th 2015 at the Nyayo National Stadium to celebrate a life well lived.
Mzee Ojwang' was first appointed on 1st July 1998 as an Artist under the then Ministry of National Heritage and Culture at age 61. Over the period, Mzee Ojwang rose through the ranks to become an Assistant Manager (Production) and had his contract renewed several times.
Benson is set to be buried as from 12 pm tomorrow and all artists in Kenya will be present as they give him a befitting burial.