The welterweight world champion has left his womanising ways behind him and he has refocused on boxing and religion.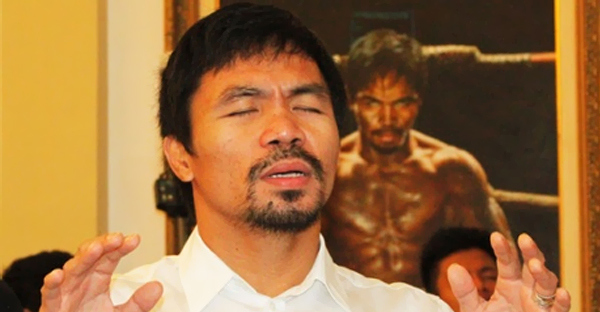 It is disconcerting to stand a foot away from Manny Pacquiao's soft brown eyes – which are no more than a couple of feet from his hard brown fists – and hear him say, without any apparent duplicity, that God has spoken to him personally, how he has seen "the end of time". It would be unsettling coming from anyone. From Manny, who has boxed for a living for nearly two decades, it is tempting to wonder if he has taken one punch too many. He is, after all, not a dreamer, does not claim to be a charismatic or a prophet, and it would be a major shock had he ingested any hallucinogenic substance. He lives a particularly corporeal existence.
Nor does he claim, as some fighters have, that God is on his side. God is just, well, not as far away as he once imagined, certainly not when he was cutting loose in any nightspot that would let him in, from Manila to Los Angeles. "I have a lot of dreams and visions," the world welterweight champion says in a voice as unthreatening as a mother's whisper. "I even heard the voice of God. When I heard the voice of God, I am trembling and melting. I feel I have died. It was an amazing, amazing experience.
"I'm happy because I found the right way, salvation, born again. We are required to be born again, all of us. Christ said unless we are born again we cannot enter the kingdom of God. So it's very important to me. Jesus Christ said: 'I am the way and the truth and the life. No one comes to the Father except through me.' There is no other way. The only way is through Jesus."
Read More on Urbanchristiannews.com