The President Uhuru Kenyatta and Hon. Raila Odinga met in Kisumu where they attended the Silver Jubilee celebrations of Kisumu Catholic Arch Diocese. With many of their followers divided by their public comments the two leaders showed that Patriotism is way more important than politics when they graced the occasion at  at Uzima University grounds.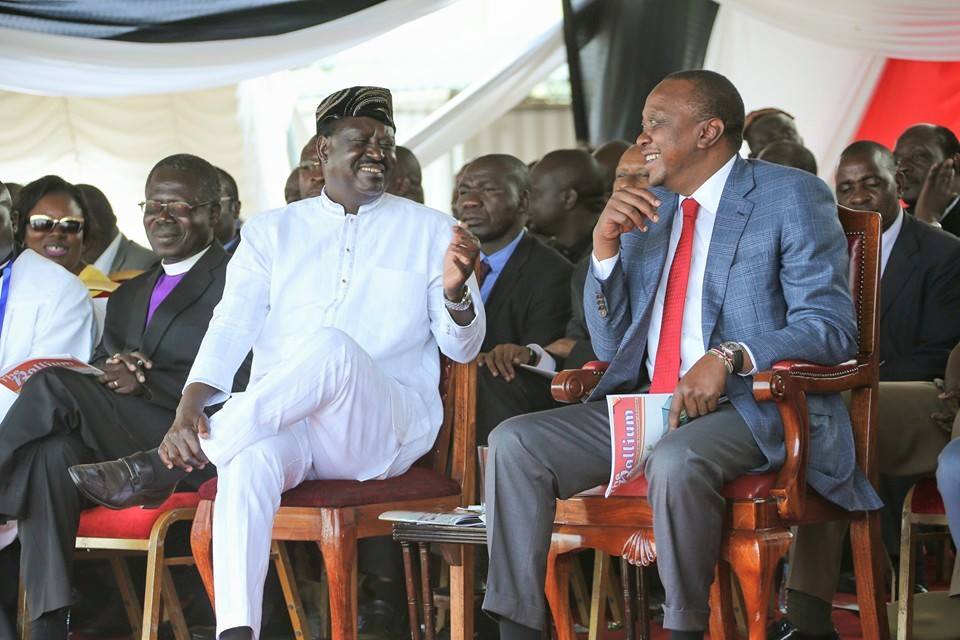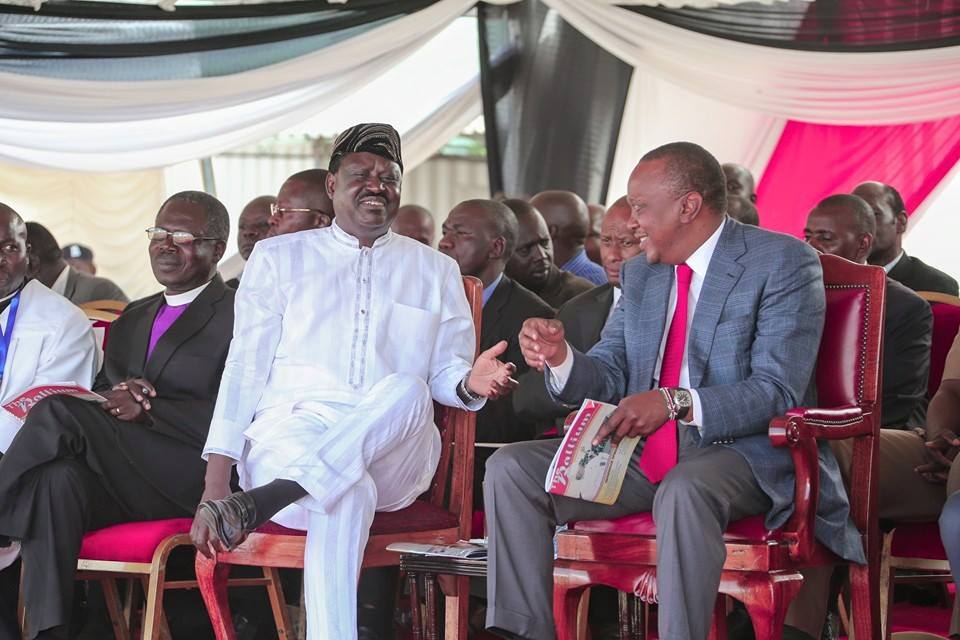 President Uhuru stated :
"Addressing the youth who are working in the NYS Youth Empowerment Project at Obunga Informal Settlement while on my way to attend the Silver Jubilee Celebrations of the Kisumu Catholic Arch Diocese at Uzima University Grounds in Kisumu County."
What are your thoughts ?