The Death of Bianca Njeri is one of the most painful deaths that would keep lingering in the minds of her friends and eye witnesses who saw the ordeal take place at CBD near Tuskys. Her close friends had been waiting for her and some even expected to meet her this week but sadly they would be meeting to plan for her funeral.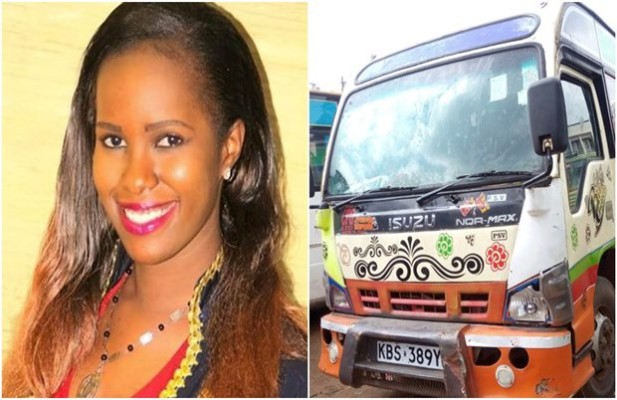 The incident happened as two matatus which ply the Kasarani-Mwiki route were trying to squeeze into a small space when one of them reversed and hit her before another squashed her.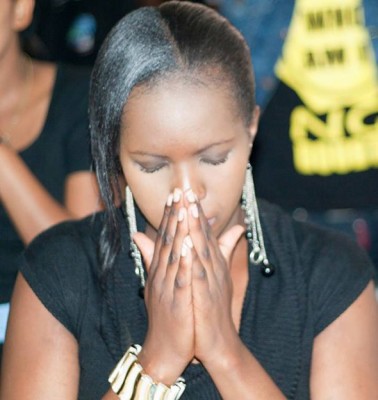 The 23 year old University of Nairobi student was squashed to death by two matatus near Tuskys Beba Beba stage in Nairobi's CBD.
The two drivers were arrested after the incident, but have since been released on cash bail and will appear in court on Monday.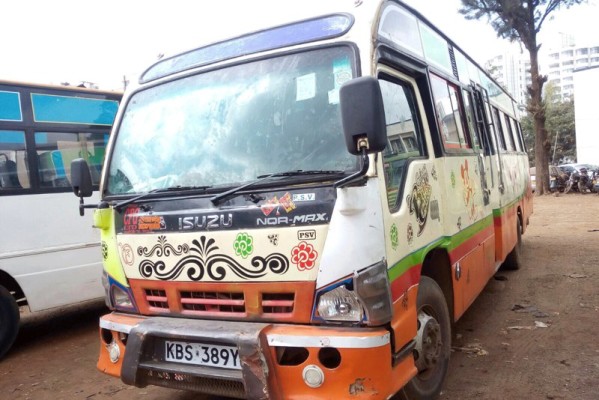 Miss Cecilia Njeri Gicheha, popular known as Bianca, was an assistant chair lady of an interdenominational evangelist group called Truth Movement.
A Celebration service will be held on Tuesday from 5pm at the Nasico chambers in town as friends and family celebrate the life of the late Bianca Njeri, it will be a celebration service cum fundraiser to help the family settle some of the bills.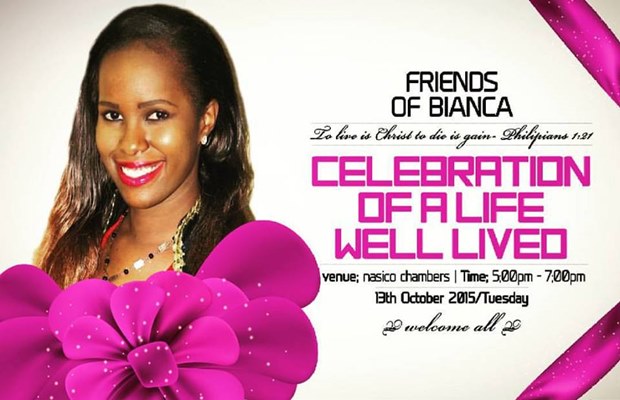 Special limited edition t-shirts in her memory will also be on sell for only 500 bob.
A life well lived is worth a celebration.