The pride of  Kenya Moipei triplets Mary, Martha and Magdalene and their younger sister Seraphine are on a USA Tour that started in February 2014. Among other venues they are set to perform they will grace a church where President Obama exchanged wedding vows with Michelle Obama.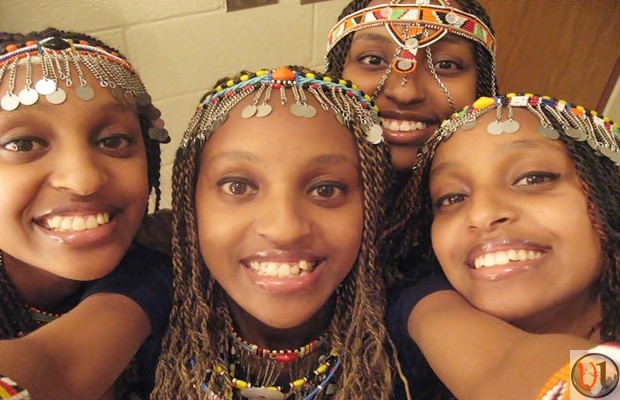 They performed at the Flower Centre on February 22nd before they went to grace the Touhill Performing Arts Center on March 2nd. Loved by many for their vocl prowess the lovely sisters have surely made Kenya proud.
Here are the photos of them performing at the Flower Centre.
Magie Moipei
Chief Boukala