The first president of South Africa Nelson Mandela died on Thursday December 5th which led to world wide mourning of the great icon. One of the leader's who mourned was H.E President Uhuru Kenyatta and he sent his heart felt condolence to the great leader.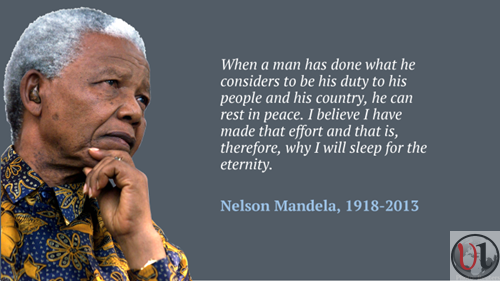 It is with profound sorrow that I have learnt of the passing away of 'Shujaa' Nelson Mandela, an outstanding African statesman and icon. On behalf of the Gov't and the people of Kenya and on my own behalf, I wish to express our deepest condolences to his family and friends.
I wish to express our deepest condolences to the people of the Republic of South Africa. Nelson Mandela was an exceptional transformational leader who was gifted with unique, admirable abilities and strong values.
He believed in the noble principles of equity, justice, cohesiveness and inclusiveness in governance. He had faith & confidence in the ability of his people to realize the dream of a free, united and prosperous South Africa.
Nelson Mandela embodied the power of hope; and believed in the power of forgiveness. South Africa, Africa and the whole world is a witness of Madiba's goodwill. Fare thee well, Tata Madiba!